Attorney discusses how medical marijuana use may be relevant in a negligence lawsuit from a car crash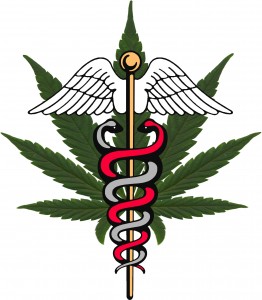 Registered medical marijuana users can inhale and breathe easy.
A little bit, at least.
Although their criminal liability for driving after having used medical marijuana was limited by the Michigan Supreme Court (as long as they weren't driving "under the influence" of marijuana), they continue to be civilly liable for causing car or truck crashes that cause others to suffer personal injuries.
Our colleagues at The Clark Law Firm made this point in a recent blog post, "Medical Marijuana and Vehicle Accident Laws in Michigan":
The Michigan Supreme Court's ruling in Koon "does not give medical marijuana patients a free pass. … [C]ivil liability for driving under the influence of marijuana remains a serious and growing problem. … [C]ivil liability in third party lawsuits for negligence remains a real problem."
Medical marijuana intoxication
That means that even though a lawful medical marijuana user cannot be prosecuted for the mere presence of THC in her system while she is driving (no matter how low or high the THC level is), the nanograms of THC in her blood may be relevant to whether she was "under the influence":
"[T]here have been studies which demonstrate that higher levels of THC correlate with an elevated level of intoxication. … [Because] negligence is the standard in a personal injury lawsuit … demonstrating some level of impairment will be highly probative, even if it does not meet the motor vehicles code's definition of 'driving under the influence.' … [T]he amount of THC in a driver's system will undoubtedly be a variable that courts and juries will look at in determining a medical marijuana patient's level of intoxication when driving."
Public opinion also appears to support at least civil liability for medical marijuana users who negligently cause car accidents while under using marijuana that injure others. And even if the use is legal and the user is registered, the owner or operator can still be sued for pain and suffering damages from the underlying car accident if they are at fault, just as any other person can be in Michigan if they are at fault and cause a car crash.
Along these lines, here were some notable comments we received when Michigan Auto Law's blog post, "What happens when someone using legal medical marijuana causes a car accident?" was posted on Michigan Auto Law's Facebook page:
"Operating impaired is operating impaired. Medical Marijuana is no different than Vicodin or cough syrup. If it impairs you you should not be driving. If you do and cause an accident, you should be charged accordingly. I voted in favor if Medical Marijuana, but all medications should be taken with responsibility…"

*    *    *

"If they were impaired than the same as a drunk driver, or someone who crashed while on prescription meds. ….If they were impaired."

*    *    *

"If you are intoxicated from any prescribed medication, no matter what it is, you should be treated just like any other intoxicated person. You know the risks. If you choose to ignore the warnings and drive intoxicated whether from alcohol, illegal drugs or prescribed drugs, the results should be the same regardless."

*    *    *

"The court should have to prove that the drug caused the accident. The percentage of the drug has to correlate with impairment. Just like alcohol."

*    *    *
Limited criminal liability
In its May 2013 decision in People v. Koon (2013), the Michigan Supreme Court ruled that a patient registered to use medical marijuana under the Michigan Medical Marijuana Act (MMMA) cannot be criminally prosecuted for driving "when he or she has indications of marijuana in his or her system" (i.e., the driver "internally possess[es] marijuana").
However, the Supreme Court in Koon clarified that the criminal immunity afforded to lawful medical marijuana users under the MMMA did not extent to patients who drive "under the influence of marijuana."