Channel 7 news pays Michigan Auto Law a visit
The talk around here is getting heated as the office prepares for the big game tomorrow between the University of Michigan and Michigan State on Saturday.
Yes, Sparty is a 5 1/2 point favorite. Yes, the lawyers who went to State are getting very overconfident. Luckily, as every Michigan and State fan knows, Sparty has a long and well-established history of imploding (roughing the kicker, anyone?).
Just as important as the good-natured ribbing and jokes every year is that each year we make this part of an office rivalry for a good cause.  The losing side makes a charitable donation to the chosen charity of the lawyer-alums of the winning team.
We also have a terrific time as everyone here proudly boasts their university colors in support of their teams and we bet in the name of charity.
Check us out on Channel 7 News today.  Reporter Kim Russell paid us a visit.
Here's the TV news story:
And here are some fun pictures from the TV news shoot today: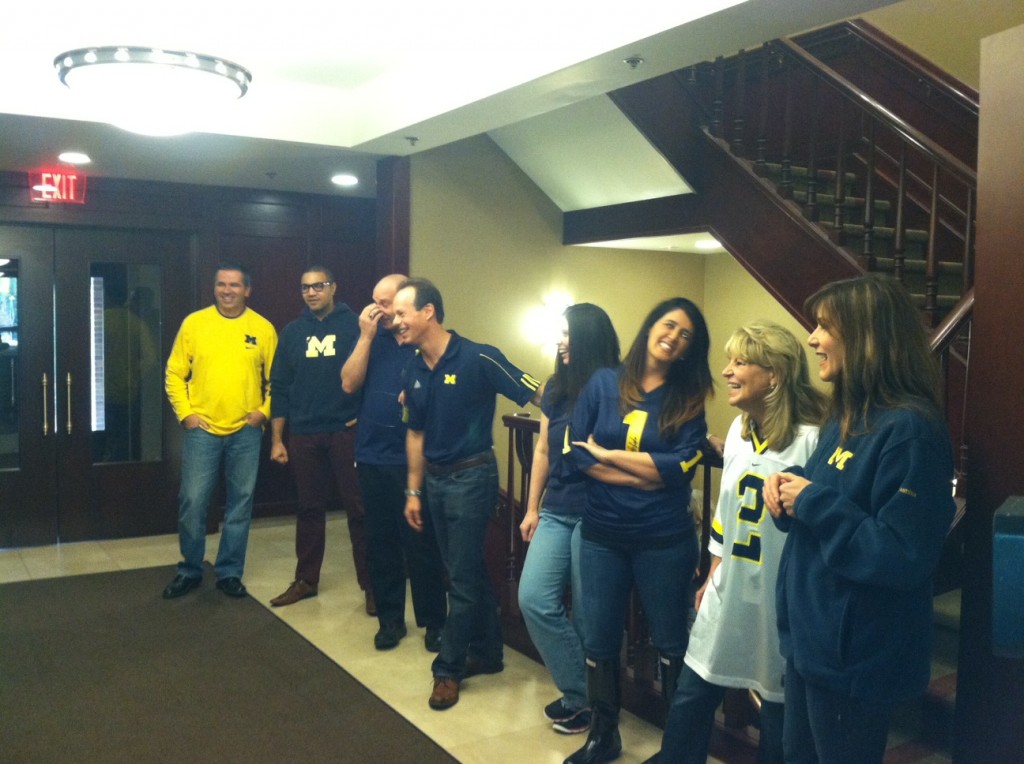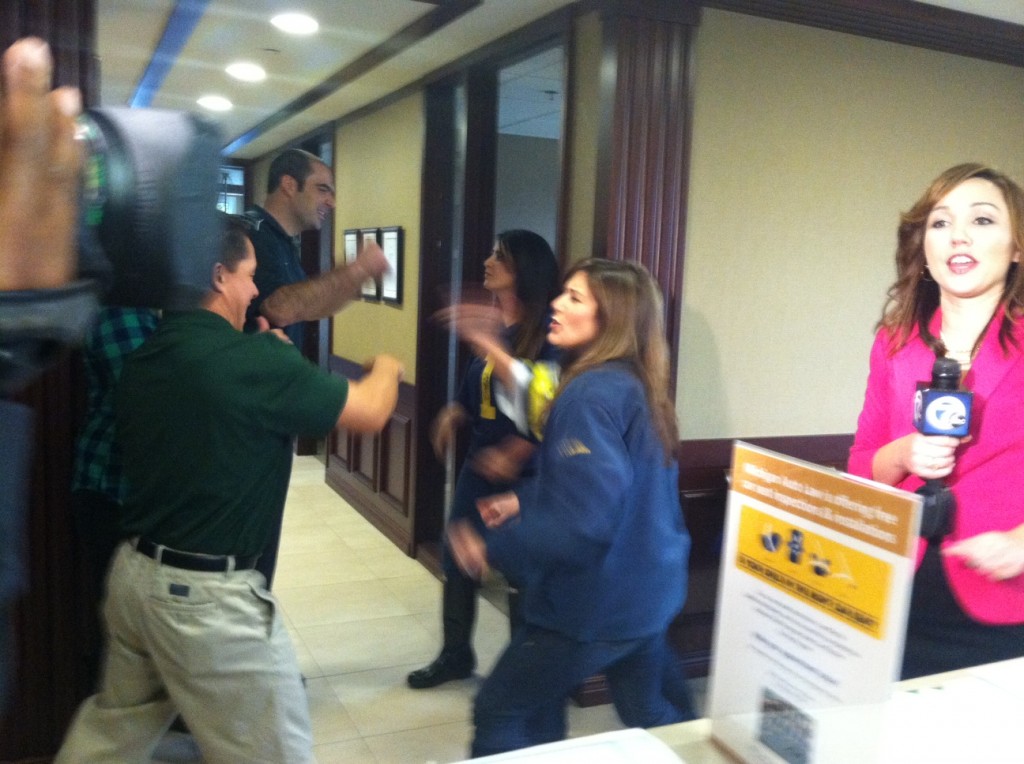 By the way, Michigan State isn't entirely terrible.  Even though I am a huge Michigan fan, I did marry a Spartan.
Last year, U of M prevailed and the charity donation was made to U of M Mott Children's Hospital.
Look out for Michigan Auto Law tonight on the Channel 7 evening news.
Related information: