Farm Bureau, MEEMIC and Home-Owners saw greatest jumps in complaints in 2012 (no surprise there)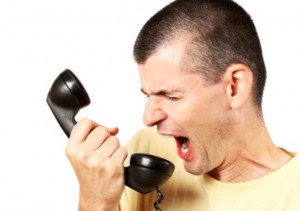 If you're a regular reader of this law blog, then no doubt the most recent data from Michigan's Department of Financial and Insurance Services (DIFS) will come as little surprise:  Michigan's auto insurance companies treat people very badly.  And complaints by consumers are on the rise.
Again.
In 2012, overall consumer complaints against Michigan auto insurers increased to 710 from 690 in 2011 and 660 in 2010, according to "Insurance Complaint Statistics" data released on June 27, 2013, by the Michigan Department of Financial and Insurance Services (DIFS).
As I've written previously, this is only the tip of the iceberg, as the vast majority of people mistreated by insurers never make complaints.  Michigan has R. Kevin Clinton as the state insurance commissioner, who was plucked from running an insure company.
On an individual-company basis, some of Michigan's largest auto insurers saw significant increases in consumer complaints between 2011 and 2012:
Farm Bureau General Insurance Company of Michigan , 100% increase in consumer complaints
MEEMIC, 75% increase in consumer complaints
Home-Owners Insurance Company, 60% increase in consumer complaints
Auto-Owners Insurance Company, 30% increase in consumer complaints
Allstate Property and Casualty Insurance Company, 22% increase in consumer complaints
(See "Automobile" in the "Insurance Company Complaint Ratios" section of DIFS's "Complaint Stats and Ratios" website page)
Sadly, the vast majority of insurance lawyers, myself included, regularly must tell people that it will be futile to file a complaint. Michigan has no bad faith laws, no punitive damages, and a consumer protection act that oddly enough has an exception to protecting consumers from insurance companies.
The rise in complaints gives us just a glimpse of how bad things are for people who have open No Fault claims with their own insurance companies.
Do you have any gripes with your auto insurance company? Share them by making a comment below, or by sounding off on our Michigan Auto Law Facebook page.
Related information:
Our attorney list of the worst auto insurance companies
Increasing profits at the expense of drivers: State Farm, Allstate and the McKinsey Report