Labor Day 2013 safety tips and travel forecast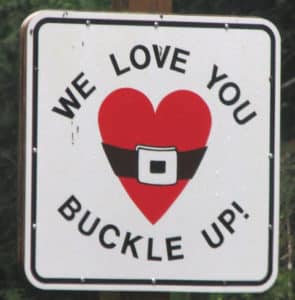 The National Safety Council estimates there were will be 400 car accident fatalities this Labor Day holiday weekend throughout the U.S. The Council also estimates another 42,200 people will suffer personal injuries  from motor vehicle accidents.
Here's a chart illustrating the U.S. statistics:
But this doesn't need to happen.  Simple prevention will save lives.  Simply by buckling your seat belt, many of these injury and deaths can be prevented.
In fact, the safety council estimates that 143 lives may be saved this Labor Day weekend just by buckling up.  And an additional 99 lives could be saved if everyone wore seat belts.
About 1% more Michigan residents are traveling this year than last, due to gas prices that are tad lower. AAA Michigan stated that about 1.2 million Michiganders will travel 60 miles or more from home between Thursday Aug. 29 and Monday Sept. 2. Around 91% of these Michiganders will travel by vehicle.
We want to wish everyone a wonderful Labor Day.  Here are 6 Labor Day driving safety tips to keep in mind.
Stay safe and buckle up.
Related information:
 – Photo courtesy of Creative Commons, by CheersNSmile