Why direct mail solicitation of auto accident victims needs to be prohibited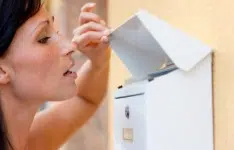 Direct mail solicitation of auto accident victims by aggressive, "ambulance chasing" lawyers should be stopped. Now.
That's why House Bill 4771 is a welcome and important step in the right direction and should be passed without objection by the Michigan Legislature.
Under HB 4771, lawyers and non-lawyers working on their behalf would be prohibited from directly soliciting auto accident victims (and their families) for their legal business "until the expiration of 30 days after the event that caused the personal injury." Anyone who violates the 30-day waiting period on "direct solicitation" would be guilty of a misdemeanor, punishable by fines up to $15,000 and $30,000.
HB 4771 is great, but I believe it could be improved. That's why I've been writing all this week about my "5-Point Plan to Protect Auto Accident Victims from Ambulance Chasing Lawyers."
Here's what I propose to better stop direct mail solicitation of auto accident victims:
Making the penalty for violating the "direct solicitation" rule a felony rather     than a misdemeanor.
Impose a permanent ban on mail solicitations by "ambulance chasing"  lawyers (although I realize that such a measure will likely be challenged  on First Amendment grounds).
Related information:
Legislative fix to stop lawyer solicitation problem in Michigan looks promising