Michigan Senator Rick Jones is proposing bill to allow drivers to drive up to 80mph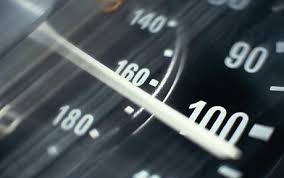 I have a case that highlights just how dangerous the idea to increase the speed limit in Michigan will be. It involves a trucking company (with no safety director and no truck driver training and driver supervision programs) and a trucker who pulled out onto a  major freeway from an illegal road. As the truck slowly pulled across the freeway, blocking all lanes of travel, another car going over the speed limit plowed into it.
The young man I represent was a backseat occupant of the car, and was a college student in Ohio at the time. The car driver was tragically killed in the crash. She plowed into the side of the truck as the truck slowly pulled out in front of her onto the freeway.  The driver never had a chance.
The young man I represent was studying to be a doctor and grew up in Bloomfield Hills, Michigan.  He will never again have a normal life like he had before this terrible tragedy.
Now there is a law in the works that would increase Michigan speed limits. State Sen. Rick Jones (R, Grand Ledge ) is working on legislation that would allow drivers to go faster, potentially up to 80 miles per hour on parts of the interstate.
We know with absolute certainty that speed kills.  The largest studies to date, performed by O'Day and Flora (1982) and Joksch (1993) and presented by the Insurance Institute for Highway Safety, found an exponential increase in risk of a car driver being killed in a crash as the automobile increases in speed.
This is based upon simple physics. The relationship of speed to crash severity is unequivocal, according to yet another large study by the Insurance Institute of Highway Safety.  Velocity change in a car crash is a critical measure of crash severity.
So, if Michigan increases its speed limit laws, that means we can say with absolute scientific certainty that more people will die and more people will be catastrophically injured in higher speed car accidents.
People may arrive a few minutes earlier to a destination.  Increasing a speed limit by 5 mph or 10 mph only really saves people a minute or two for most routine trips in cars.
But saving a few minutes in travel time carries a real risk as well.  We have to measure whether that benefit of saving people a few extra minutes in travel time will be worth the cost in human lives and the injuries that will certainly be more severe –  due to the car accidents that will inevitably occur at faster speeds.
Related information: