Last week I wrote about the new Hours-of-Service (HOS) regulations that went into effect for truck drivers, starting in July 2013.
The updated Hours-of-Service reduce the work week to 70 hours, a decrease from the former 82 hours maximum driving time. But there are many more changes that are important for truck companies, truck drivers and injury lawyers to fully understand.
I wanted to share these charts from the Federal Motor Carrier Safety Administration.
They provide understandable summaries of the new law and also compare it to the old truck driver hours. This is a great resource for lawyers like myself and truck drivers and commercial carrier safety managers to better understand the new HOS Regulations.
Summary of HOS Regulations as of July 1, 2013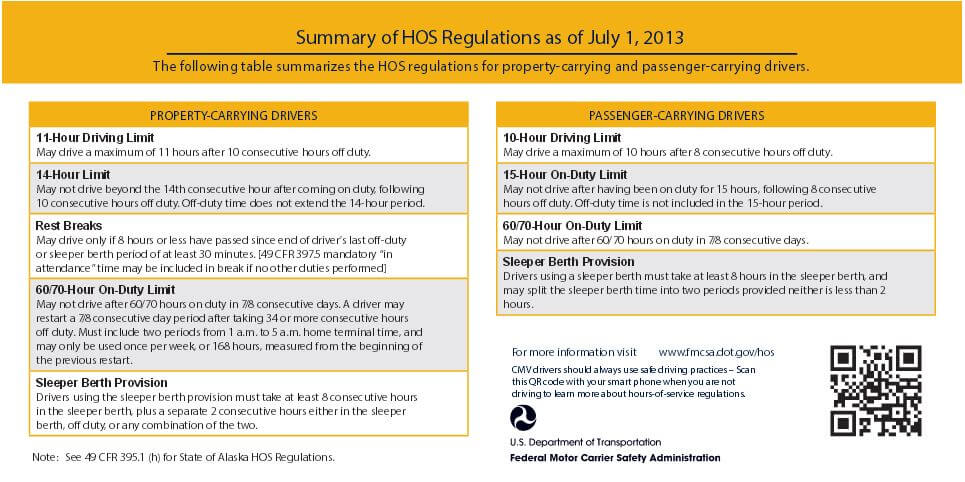 Summary of HOS Regulations – Comparison to prior rule