What's the real story on "savings" from Rep. Pete Lund's No Fault "reform" plan House Bill 4612?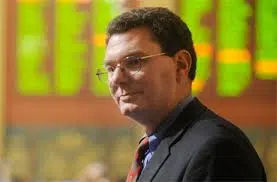 The public deserves to know the straight story about how much, if any, they will save on auto insurance expenses if Rep. Pete Lund's (R-36th) plan for "reforming" or dismantling Michigan's No Fault auto insurance system becomes law.
Unfortunately, as with so many of the statements made in support of Rep. Lund's House Bill 4612, Rep. Lund's recent comments to a TV station make it even harder for the public to know whom or what to believe.
When asked by Ruth Spencer of Local 4 WDIV Detroit on Ruth to the Rescue: "Should Michigan get rid of no-fault insurance policy?" about the long-term savings that Michigan auto insurance consumers could expect to see if HB 4612 were to be enacted, Rep. Lund gave an answer which made it sound like the savings guaranteed in his bill would continue indefinitely:
"Well, after the first year, when the rates are guaranteed, the commissioner [R. Kevin Clinton, head of the Michigan Department of Insurance and Financial Services (DIFS)] has made it clear that he won't allow rates to go up unless it's for a justifiable reason …"
That's an eyebrow-raising comment for several reasons:
If Clinton has that kind of power over auto insurance rates, then why doesn't he use it to lower prices now? And, why hasn't he done so sooner?
If Rep. Lund's comment truly reflects Clinton's position, then why hasn't Clinton ever stated it publicly?
If Rep. Lund is so confident in Clinton's assurance that "he won't allow rates to go up," then why didn't Rep. Lund include it in his No Fault "reform" bill, HB 4612?
If Clinton actually possessed the power over the auto insurance marketplace that Rep. Lund's comment implies, then why did another DIFS official state otherwise in an interview with the Detroit Free Press?
In a April 7, 2013, Detroit Free Press article, Clinton's colleague and subordinate, Teri Morante, a senior deputy director at DIFS, refuted the notion suggested by Rep. Lund that DIFS head Clinton could control at will the prices that Michigan auto insurance companies charge for their products.
The Free Press article, entitled "No relief in sight for sky-high car insurance rates," read:
"The state can't veto rates for cost, says Teri Morante, senior deputy director of the Michigan Department of Insurance and Financial Services. Insurance carriers file a rate increase, and it goes into effect. It's difficult for the state to challenge an increase on the basis of cost, she said, because the market is competitive." [Emphasis added]
As for himself, the only straight story that Rep. Lund has been willing to tell about potential post-No Fault-reform savings for Michigan auto insurance consumers is what he wrote in his bill, HB 4612:
Michigan No Fault auto insurers "shall file rates for policies issued or renewed after December 31, 2013 that result in a per-vehicle reduction in the annual premium of at least $150.00 …" and "shall not increase the rates for coverages providing personal protection insurance benefits before January 1, 2015."
In other words, under Rep. Lund's HB 4612, Michigan auto insurance consumers will save $150 for one year in return for the permanent and unprecedented loss of millions of dollars worth of catastrophic claims coverage.
As you can see, there's no fairytale ending to this straight story.
The insurance commissioner's lack of power to regulate rates
As Morante told the Detroit Free Press, the "state can't veto rates for cost …"
Under Michigan law, auto insurance companies are prohibited from charging "excessive" rates. (MCL 500.2109(1)(a))
However, the Insurance Commissioner (the title which is commonly used to describe Clinton as the head of the DIFS) does not have the power to stop insurers from charging "excessive" auto insurance rates, except under very limited circumstances. (See MCL 500.2109; 500.2114; 500.2115)
For instance, rates would have to be "unreasonably high for the insurance coverage provided" AND it would have to be proved that no "reasonable degree of competition" exists in Michigan auto insurance marketplace. (MCL 500.2109(1)(a))
Since becoming the Insurance Commissioner in 2011, Clinton has not conducted a rate excessiveness and marketplace competition study. The last one was done in 2004.
To Morante's point that Michigan auto insurance "market is competitive," it's worth noting that, according to data from DIFS, in 2012, there were 77 auto insurance companies who did more than $1 million in business in Michigan, and there are approximately 780 auto insurers authorized to do business in Michigan.