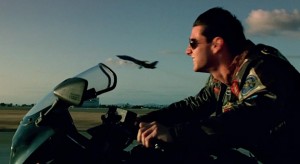 An alarming new statistic proves how dangerous it is to ride a motorcycle without a helmet (which has been legal in Michigan for more than a year now).
According to Analysis of Motorcycle Crashes: Comparison of 2012 to Previous Years, by the University of Michigan Transportation Research Institute:
There were a total of 129 fatalities in Michigan last year of either motorcycle drivers or their passengers.
45% of motorcyclists (55 motorcyclists) killed in Michigan were not wearing a helmet.
31% of motorcyclists who sustained incapacitating injuries (203 motorcyclists) were not wearing a helmet.
In April 2012, Gov. Rick Snyder signed the repeal of our nearly 40-year-old motorcycle helmet requirement, allowing motorcycle riders over age 21 to ride with the wind in their hair.
Carol Flannagan of the University of Michigan Transportation Research Institute found that not wearing a helmet "doubles the risk of fatality and increases the risk of serious injury by 60%."
Further, Flannagan concluded that if we predict what would have happened if all riders had worn helmets, we would expect:
26 fewer deaths, a 21% reduction, and
49 fewer serious injuries, an 8% reduction.
I recently wrote about how motorcycle medical insurance claims in Michigan have skyrocketed since the helmet law repeal.
I really hate being right on this one, as I was when the Detroit Free Press interviewed me after the helmet repeal and asked my prediction for what happens next. I told the media that the future was clear: Without helmets, more riders will die, more will be catastrophically injured, and the costs to the rest of us as taxpayers will increase to take care of these motorcyclists.
The numbers from Flannagan and the University of Michigan Transportation Research Institute are exactly what experienced motorcycle accident lawyers would predict once the helmet law was repealed.
Our attorneys do not want to see motorcycle riders and their grieving families in our office. Please, wear a motorcycle helmet, even though you don't  have to by law.
If only Gov. Snyder would pay attention to these grim statistics, instead of the votes of a small but very vocal group of special interests on this subject, many lives could be spared.
Related information: