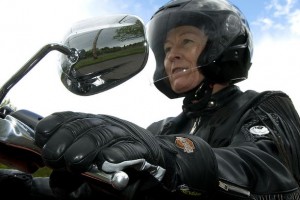 Before I started doing this type of work, I never realized that people will loan out motorcycles.  Sure, people drive other people's cars all the time. But motorcycles?  Of course, where I get involved is after something happens.
So what happens if you are in an motorcycle accident on a bike that's not yours? Who is responsible for insurance, compensation for your injuries,  and the costs to repair motorcycle damage from the crash?
It's a common scenario. Today I wanted to share the answers to these questions, based upon a question I recently received from a motorcycle accident victim.
Q. I was in an accident on another person's insured motorcycle. Am I still liable for the repair, once given permission to ride the motorcycle? Am I able to file a No Fault claim against the motorcycle owner's insurance company for my medical bills and wage loss?
A.  If the motorcycle operator was at fault and was not involved with a motor vehicle (i.e. car or truck), then the motorcycle operator would be responsible for the damage to the motorcycle.
However, if the motorcycle operator was involved with a motor vehicle, the motorcycle operator would be not be responsible for the damage, because there is no mini-tort claim for motorcycles, only motor vehicles (i.e. cars & trucks).
You would only get No-Fault (PIP) benefits if you were involved with a motor vehicle (car or truck). Motorcycles are not considered motor vehicles within the No-Fault Act.
Although you are supposed to carry motorcycle insurance, the motorcycle insurer does actually pay PIP benefits, except for motorcycle medical payment.
MedPay coverage is optional and only applies with accidents unrelated to motor vehicles.
PIP benefits always come from an auto insurer:
You would first file your No-Fault (PIP) claim with the motor vehicle owner's auto insurer.
If the owner is not insured, then you would file with the motor vehicle operator's auto insurer.
If the driver of the car is uninsured, then you would go through the motorcycle operator's (your) auto insurer.
If you as the operator had no car or auto insurance of your own, you would go to the motorcycle owner's auto insurer.
If they had no auto insurance, you would request PIP benefits from the Assigned Claims Facility.
However, if you are the title owner of a motorcycle involved in the accident and you do not have motorcycle insurance, you will be disqualified from receiving PIP benefits from any auto insurer for the accident.
For more information about what to do after a motorcycle accident, take a look at our Michigan Motorcycle Accident Resource Center.
Related information:
Who pays for motorcycle damage after a Michigan motorcycle-car accident?
What are the insurance requirements for Michigan motorcycle owners?