Attorney discusses motorcyclists' options for paying for accident-related repair costs to a motorcycle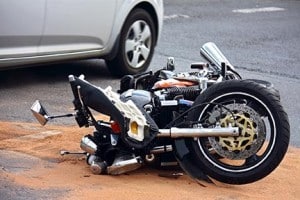 As an attorney, the question I get most from people who own motorcycles is how they can get their motorcycle fixed, or who pays the repair costs.  The answer will depend on whether the motorcycle was damaged in a motorcycle-car accident or not.
Here's an example of a question:
"When a motorcycle is damaged in an accident with a car, and it wasn't my fault, who pays the repair costs for fixing the motorcycle?"
A recent visitor to the Michigan Auto Law Forums, posted this question in the "Motorcycle Accidents" Forum.
Below is the answer we posted to the question above:
"Unfortunately, the options are not many. The first and most likely option is the insurance company who wrote the coverage for the motorcycle, assuming that the policy includes collision coverage.

However, that is not always the case. Michigan law does not require motorcyclists to purchase collision coverage, just as it does not require car owners to purchase collision coverage either.

Beyond a motorcyclist's collision coverage, there's not much else.

The Michigan Mini Tort is not available because the Mini Tort only covers "motor vehicles" and, under the No Fault Law, motorcycles do not come within the definition of a "motor vehicle."

The property protection insurance provision of the at-fault motorist's policy would only provide coverage if the motorcycle was parked at the time of the collision, because PPI only covers "property."

Finally, in the rare and unusual instance that the at-fault vehicle was a tractor or another motorcyclist, the owner of the damaged motorcycle may be able to recover under the property damage provision of the at-fault operator's insurance policy."
The Michigan Auto Law Forum is a feature on our website where people can have their questions about the law answered for free by our experienced attorneys.
In addition to the motorcycle accidents forums, there are forums on car and truck accidents, auto insurance, Michigan No Fault auto insurance reform and the best and worst auto insurance companies. You can visit our forums at www.michiganautolaw.com/forum/.
Related information:
Michigan No Fault insurance for motorcycle accidents
What are the insurance requirements for Michigan motorcycle owners