Law passed under Highway Restoration Bill gives tired truckers better access to safe rest areas by building and updating rest stations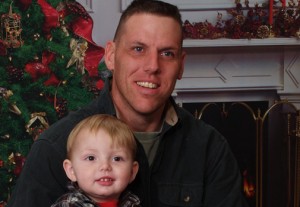 As a lawyer, I've seen first-hand what happens when truck drivers get too fatigued behind the wheel.  And while the state of Michigan is more at risk to trucking accidents caused by tired truckers because lawyers have limited use of hours of service and log book violations, there is some good news to report.  There is a new law that will truly help save lives by preventing truck accidents. "Jason's Law" addresses a serious problem that affects drivers across the country: the lack of rest stations for commercial truck drivers.
It's important  for people to understand that driving an 80,000 pound moving brick wall means that truckers must have heightened requirements to meet to drive safely.  Having enough rest before driving commercial trucks, and having sufficient breaks means the roads are safer for everyone. Fatigued driving is a major cause of preventable truck accidents.
But up until now, this  problem has been largely overlooked. Jason's law addresses it, and some of the underlying causes such as the lack of safe and accommodating rest areas for commercial truck drivers.
The bill was inspired by tragedy.  In 2009, truck driver Jason Rivenburg was on the road in South Carolina with a fully loaded commercial truck. He was tired and so he did the responsible thing. He pulled over to take a nap.  As there were no rest stations around, Rivenburg pulled into an abandoned roadside gas station for a nap. While he slept, he was tragically robbed and murdered.
After this devastating crime, Jason's Law was drafted, and finally passed in late 2012 and included in the Transportation Reauthorization Bill.  The law provides more than $6 million in federal funding toward the construction and restoration of safe roadside parking lots where truck drivers can rest.
The trucker rest stations will be placed along popular highways. This funding will allow defunct parking options to reopen, as well as create new, safe options within the coming months.
Jason's Law projects include:
New dedicated parking areas for commercial truck drivers.
Opening existing facilities to CMV parking.
Parking for CMVs adjacent to truck stops and plazas.
Capital improvements to public CMV facilities which are currently closed on a seasonal basis so that they can operate year-round.
Better access to existing parking facilities.
From now on, truckers will have more safe options available, so that they can sleep and rest properly.  They can do the right thing without having to compromise their own safety and the safety of the public.
This is not just for truckers. It is just as meaningful for the general public, because the availability of these rest areas for responsible truck drivers means that we can save lives and get tired truckers off the road and rested before an accident due occurs to fatigued driving.
Here's more information about the law and Jason Rivenburg.
Related information: