Our insurance attorneys' picks for the best auto insurance to protect yourself and your family – based on rate pricing, claims handling, customer (and client) satisfaction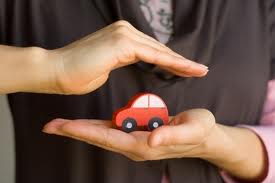 Price is the number one factor that people use when selecting auto insurance.  That's one reason why people forget about the claims handling of insurance companies like State Farm after Hurricane Katrina, or Allstate's global settlements for claims abuses in several states, and will still call these companies after they see a commercial on TV.
We understand that price is an important factor when choosing your auto insurance company. But it shouldn't be your only one.  There is so much more to consider. You can have the cheapest auto insurance in the world, but it won't do you any good if your insurance company comes up with every excuse it can to avoid paying you when you're injured in a car accident.
Drivers that are seeking to really protect themselves and their families on the roads need to consider (in addition to who has the cheapest auto insurance) how this company will  treat people when someone is hurt in an auto accident and needs help.
The constant bombardment of commercials doesn't help. We are inundated with advertising on auto insurance, and each company hires actors to say they will treat people the nicest (as an insurance lawyer for 20 years, I can say with certainty there seems to be an inverse correlation here between the companies that spend the most money on commercials, and the ones that treat their own customers the worst).
So here is our updated list for 2013 of the best auto insurance companies that give drivers good value and better claims experiences after the accident happens. Our own lawyers wanted to help cut through the sea of misinformation out there, and share the same insurance companies we recommend to our own families and friends.  We believe (after having sued all of them) that these four companies will truly do a better job of protecting you and your loved ones in the event of a car crash.  And they routinely have some of the lowest prices too. Yes, even with the best insurance companies there will always be some bad-apple claims adjusters and some lawsuits that may still arise, but overall, these are the best of the bunch.
One caveat (I am, after all a lawyer).  Our list is a bit different than other lists of the best insurance companies or the cheapest insurance companies.  For one thing, these other lists are usually put out by auto insurance companies themselves, or by phony organizations or front organizations that are related to the insurance industry. Not ours. For nearly 20 years, I've sued nearly every insurance company in the U.S. as a Michigan No-Fault insurance lawyer. My law firm has 18 attorneys who only help people injured in auto accidents, and I'm the current president of the national Motor Vehicle Trial Lawyers Association. Because of my own experiences with these insurance companies, I'm constantly asked what are the auto insurance companies that I actually like.  So here's my chance to share my opinion.
This list comes from our free guide about the best and worst insurance companies:
The Attorneys' Guide to the Best Auto insurance Companies (and the ones our attorneys recommend that you should avoid).
You can read more information (and refer to all of our sources) about each of our Top 4 Best Auto Insurance Companies in this guide.
My list is comprised of insurance companies that have the best:
Price.
Track record for paying accident and injury claims.
Consumer complaint history.
Customer satisfaction.
With those factors in mind, I evaluated the top 10 largest auto insurance companies in Michigan, and a handful of other auto insurers. Based on my analysis, the insurers who made my list of the Best Auto Insurance Companies for 2013 are:
1. Auto-Owners Insurance Company
Winner of J.D. Power and Associates U.S. Auto Claims Satisfaction Study: Ranked "highest in providing a satisfying claims experience for auto insurance customers …" (2008-12).
Satisfaction in claims handling: Auto-Owners received the fourth highest "Reader Score" rating for "overall satisfaction with claims handling" in Consumer Reports Magazine's 2010 Car Insurance Ratings survey.
Pays highest percentage of premium dollars in claims: Auto-Owners topped the list for paying out the highest percentage of its premium dollars in claims to its auto insurance customers: for every premium dollar Auto-Owners receives, it pays out approximately $.74 in auto accident claims submitted by its Michigan customers.
Reasonably priced: Auto-Owners' prices were among the top 5 least expensive in 15 of the 16 major Michigan markets.
2. Home-Owners Insurance Company
Reasonably priced: Home-Owners' auto insurance rates were among the Top 5 least expensive in all 16 of the major Michigan markets.
Pays second-highest percentage of premium dollars in claims: Paid out the second highest percentage of premium dollars in claims for its auto insurance customers: for every premium dollar Home-Owners received, it paid out $.69 in auto accident claims.
Michigan Auto Law does not litigate very many cases with Home-Owners: Why? Because most of the time, they do the right thing and provide No-Fault benefits to auto accident victims without playing games.
3. Grange Insurance Company of Michigan
Claims adjusters try to do the right thing: One of our personal favorites. Personal story: One of my co-workers had a drunk driver slam into her parked pick-up truck. She had a substantial deductible, but the Grange adjuster waived it.
Few consumer complaints: For the last five years, Grange received relatively few consumer complaints
4. Michigan Millers Mutual Insurance Company
Least complaints from Michigan drivers: Michigan Millers Mutual has consistently been one of the least-complained-about auto insurers in Michigan for the last five years.
Our picks for the best insurance companies are based on the real experience of our own insurance lawyers; lawyers who deal with hundreds of insurance companies every single day, and who see how these companies conduct their business and how they really treat people (not what the television commercials say). We've also backed up our own legal experiences with quantitative data.
Our goal is to  give you the information you need to pick the best auto insurance company for you and your family.
Check back to our Auto Lawyers Blog next week for our list of the Worst Auto Insurance Companies for 2013. I will also continue to write about many of the auto insurance companies that made our lists, sharing real stories of real clients.
For questions or comments, you can visit our  forum on the Best and Worst Auto Insurance Companies.
Related information:
Top 4 Best Auto Insurance Companies: 2011
6 Worst Auto Insurance Companies: 2011