Robert Raitt to talk about new Michigan Supreme Court case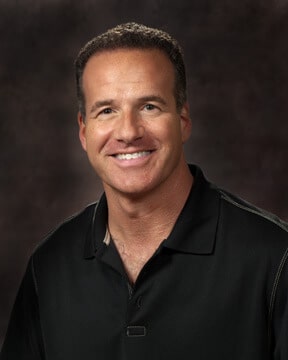 Tonight Bobby Raitt will be speaking to the Negligence Law Section of the State Bar of Michigan on a new, controversial Michigan Supreme Court case called Titan v. Hyten.
The Negligence section is made up of several hundred plaintiff and defense personal injury lawyers and insurance lawyers who litigate negligence and tort cases throughout Michigan.
The Republican majority yet again issued a decision that drastically affects auto accident injury victims in Michigan. As I wrote before, and as I told Michigan Lawyers Weekly when they interviewed me on this case, Titan v. Hyten  basically lowers the standard for the way auto insurance companies prove fraud in Michigan, and allows them to avoid full responsibility for third-party injuries and valid No-Fault insurance claims in some cases.
In Hyten, Titan Insurance Company was trying to avoid paying out on a liability policy by arguing that the insured accident victim committed fraud in her application for insurance by lying about having a valid driver's license. The insured countered that Titan could not prove fraud, because the allegedly fraudulent representation about her driver's license was "easily ascertainable" by Titan.
Here's a blog we wrote about the case: Activist Michigan Supreme Court bends law to favor auto insurance companies in fraud cases.
Bob will be speaking at the Michigan State University Management Education Center in Troy. He will address situations that could void an accident victim's No-Fault insurance, according to this case.
He will also discuss Johnson v. Recca, another Michigan Supreme Court case that devastates Michigan auto accident victims. Under Johnson, auto accident victims can no longer sue to recover No Fault "replacement services" benefits in excess of the daily and yearly amounts provided in Michigan's No-Fault Law.
The decision creates a clear double-standard.  Insurance lawyers believe that this now gives  insurers the power and ability to revisit and comb through No-Fault applications long after the claim is made (after someone is seriously injured in a car accident and they are now being asked to pay No-Fault benefits), rather than performing due diligence at the time the policy issued.  On the other hand, people who are hurt by insurance company fraud, lies and abuse face a far harder test to prove fraud against insurance companies.   This decision seems to be one-way justice.
A legislative update of the current status of No-Fault legislation will also be presented during this seminar.
Michigan Auto Law is the largest law firm exclusively handling car accident, truck accident and motorcycle accident cases throughout the entire state. We have offices in Farmington Hills, Detroit, Ann Arbor, Grand Rapids and Sterling Heights. Call (248) 353-7575 to speak with one of our lawyers.