Experienced lawyer reviews bicycle accident  scenarios and injuries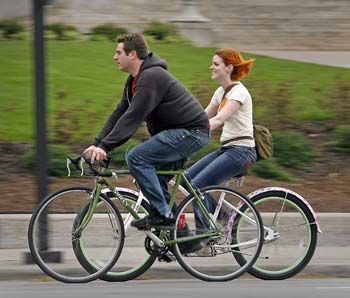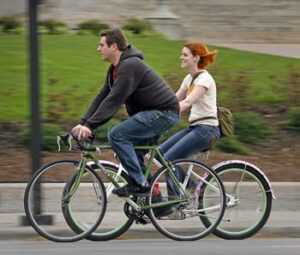 I found a great article by an attorney named Shaana Rahman in Trial Magazine. Rahman made some interesting points for attorneys handling bicycle accident cases — that can also be helpful to bicycle enthusiasts themselves.
Keep in mind, in 2009, 630 bicyclists were killed and 51,000 were injured in bike crashes with cars and trucks on the roads,  according to the National Highway Traffic Safety Administration.
But bike accident cases and car accident cases are handled very differently.
Today I'm going to review Shaana's points about the most common bicycle accidents. Attorneys who are familiar with these scenarios can better defend their clients from juror biases (read, jurors like bicyclists who wear lots of safe gear and follow the laws).
And bicyclists should know about common bike crashes so they can always be on the lookout for potential dangers.
Here are the 6 most common bike accidents:
The motorist made a right turn across the bicyclist's lane of travel;
The motorist turned left at an uncontrolled or non-dedicated left-turn intersection;
The bicyclist or motorist failed to stop at a red light or stop sign;
A vehicle or bicycle passed on the right;
The vehicle "doored" the bicyclist, meaning a motor vehicle driver or passenger opened the door into the biker's path.
The bicyclist runs into roadway issues (that sometimes pose no hazards to cars) such as potholes, improper trenching, loose debris, poor pavement transitions or even overgrown foliage or trees causing shadows in the road.
In the next few weeks, I will be posting blogs about how to handle these cases, and best protect bicycle accident victims in Michigan.

– Steven M. Gursten is an attorney handling auto and bicycle accident lawsuits. He is head of Michigan Auto Law and president of the Motor Vehicle Trial Lawyers Association. He frequently writes and speaks on bicycle safety.  On weekends, you can often see Steve on his bike at Kensington.
Related information:
What happens if I'm injured in a bicycle accident in Michigan?
Who pays Michigan No-Fault benefits for bicyclists?
Michigan Auto Law is the largest law firm exclusively handling car accident, truck accident and motorcycle accident cases throughout the entire state. We have offices in Farmington Hills, Detroit, Ann Arbor, Grand Rapids and Sterling Heights. Call (248) 353-7575 for a free consultation with one of our lawyers.