Insurance for employed truck drivers and independent contractors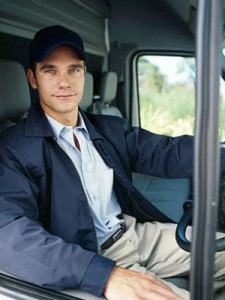 I write often on trucking topics, and I get many questions from truck drivers. Most of these deal with safety issues, but I do get questions regarding insurance as well. These questions all basically ask the same thing. The truckers want to know what kind of insurance they should buy to best protect themselves in case of a truck crash.
But it's not that simple. Whether a truck driver is employed by a trucking company or works as an independent contractor can make a huge difference as to what kind of insurance applies in the event of an accident.
It's always best to speak with your insurance agent, but consider the following points:
Truckers employed by a trucking company
If a truck driver is employed by a trucking company and injured while on the job, the primary payer will be Michigan workers compensation. The trucking company should also have No-Fault insurance coverage on the truck if it's registered in Michigan.
Michigan No-Fault insurance will supplement what is not covered by workers compensation, especially when it comes to wage loss over the workers compensation lower base rate. But No-Fault insurance also covers more than the gaps in workers compensation. Truck drivers who reside in Michigan should ask their employer exactly what kind of insurance coverage they have.
Two incredibly important insurance coverages are uninsured motorist and underinsured motorist coverage. Since many serious trucking accidents are caused not by the trucker but by the passenger vehicles, these two coverages have been invaluable in the cases I've handled as a lawyer representing injured truck drivers. In one case – a horrific death case involving a trucker who was killed by a hit-and-run driver on I-94 outside Ann Arbor some years ago when he was climbing into his tractor – the employer didn't even tell the grieving wife that there was uninsured motorist insurance available. The family didn't even know there was compensation for the horrific loss until I got involved. The employer only told them about the workers compensation and survivor loss benefits.
Truckers who are independent contractors
Many truckers are independent contractors who own a tractor-trailer and work for several companies as they are needed. Sometimes they operate in "bobtail mode," meaning they have no trailer attached to the tractor, but may or may not be under dispatch to a trucking company.
These independent contract truckers often have their trucks registered in the home states where they are leased. Some may bring the tractor cab to their homes or storage lots in Michigan. Whatever the situation, there's often a lot of confusion regarding who's responsible for insurance if the trucker is injured or killed in a Michigan crash.
The best way to make sure there's proper coverage for the independent contractor is to also register the commercial truck in Michigan — especially if the owner-operator is the titled owner. This is because Michigan residents are required to have all vehicles registered under Michigan by law.
If the independent contractor isn't a Michigan resident, but his semi-truck or tractor-trailer is in the state for 30 days straight or more, he is also supposed to register the truck in Michigan.
Therefore, the independent contractor trucker should contact the following to make sure the required Michigan insurance coverages are added to their policies:
The temporary trucking company's insurer,
The bob tail insurer,
And any other relevant insurer.
Otherwise, the truck driver could be denied important insurance benefits and the right to sue for personal injuries in case of a truck crash.
If you need help navigating through complicated No-Fault and workers compensation insurance plans, our truck accident attorneys would be happy to assist you. Call us at (248) 353-7575 for free truck insurance advice today.
Remember, an attorney who understands both workers compensation and Michigan auto law and trucking accidents and trucking litigation can get you all of the insurance benefits you're entitled to under two, or more, insurance policies.
– Steven Gursten is head of Michigan Auto Law and is regarded as one of the top truck accident attorneys in the country. He was named a Michigan Lawyers Weekly Leader in the Law for his work to promote national truck safety.

Related information to protect yourself:
Things to know after a Michigan truck accident
"My truck accident lawyer found more insurance after my girlfriend was killed in a truck crash"
Michigan Auto Law exclusively handles car accident, truck accident and motorcycle accident cases throughout the entire state of Michigan. We have offices in Farmington Hills, Sterling Heights, Ann Arbor, Grand Rapids and Detroit. Call (248) 353-7575 or to speak with one of our truck accident attorneys today.