TED talk by Dr. Elliot Krane says chronic pain is not just a symptom of injury, but an injury itself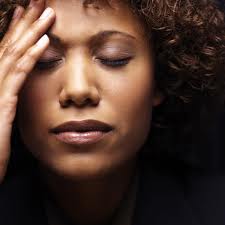 I often write about the connection between car accident injuries like TBI and chronic pain syndrome. Sadly, so many of these injuries fall into a legal double standard and the victim of these terrible injuries suffers as lawyers and doctors debate whether these are physical versus psychological injuries.
As I've previously discussed, the line between physical and psychological injury in many personal injury lawsuits often becomes blurred when someone suffers a serious injury. Science has shown that injury to the mind affects the body. We all accept this. But science now shows that pain (injury to the body) can actually cause damage to the brain as well. Chronic pain exposure can actually cause a re-wiring of our brains.
Recently, Dr. Elliot Krane gave an excellent TED talk regarding chronic pain. Krane says that pain is often considered a symptom of injury, and thus overlooked. But pain can be more than a symptom. There are situations where pain causes the nervous system to develop feedback loops, and pain becomes a terrible disease in itself.
Here's a great blog on the subject with a video of the Dr. Krane's TED talk: Chronic pain as a disabling medical condition under workers compensation.
The legal double standard is alive and well in Michigan. Physical injuries and psychological injuries are treated very differently, especially under the first prong of our serious impairment of body function threshold law that requires "objective manifestation" of an injury.
So many decent and seriously injured people have lost their right to bring a lawsuit for pain and suffering compensation because of inexperienced personal injury lawyers who have failed to meet this "objective manifestation" prong of serious impairment under our car accident law. Further harm is done when injury lawyers tend to "pigeon-hole" their cases as only physical, because they do not understand the interplay and relationship between serious physical and psychological injuries.
The TED talk by Dr. Krane is excellent. I hope it will bring help to so many people who are suffering unnecessarily today.
TED is a nonprofit organization that aims to spread ideas on technology, entertainment and design. Through its annual conferences, TED provides award-winning "TEDTalks" by experts on various subjects to the public for free.
– Steven M. Gursten is a personal injury lawyer and head of Michigan Auto Law. He is president of the Motor Vehicle Trial Lawyers Association and has received the highest verdict or settlement for a car or truck accident case in 2008, 2009, 2010 and 2011, according to Michigan Lawyers Weekly.
Related information:
Chronic pain from a car accident
Personal injuries after an auto accident
The Michigan auto law: Serious impairment of body function
Michigan Auto Law exclusively handles car accident, truck accident and motorcycle accident cases throughout the entire state of Michigan. We have offices in Farmington Hills, Sterling Heights, Ann Arbor, Grand Rapids and Detroit. Call (248) 353-7575 or to speak with one of our Michigan personal injury lawyers.