Motorcycle lawyer advice on the proper insurance coverage now for motorcyclists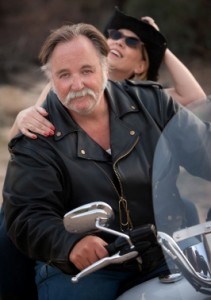 The bill designed to repeal our 40-year-old law requiring Michigan motorcyclists to wear a helmet was signed into law by Governor Snyder on Thursday. Now the law requiring Michigan motorcycle owners to ride with a helmet is no more, as our motorcycle lawyers had been predicting.
I was quoted in a Detroit Free Press front-page story about the motorcycle helmet repeal on Saturday. I told the Detroit Free Press that this is a terrible law and that, "More people are going to die, more people are going to be catastrophically injured, it's going to cost taxpayers a lot more, and there's absolutely no reason for it."
In order to operate a motorcycle legally without a helmet in Michigan, riders must:
be at least 21 years old,
carry $20,000 in motorcycle PIP medical insurance, and
pass a safety course or have a motorcycle endorsement for at least two years.
Note that $20,000 in POP medical coverage will be woefully inadequate for any motorcyclist who suffers serious personal injury from an accident, and that it is presently very difficult to verify passage of an approved safety course.
We have received many comments to our blog posts on the motorcycle helmet repeal. I'm posting one interesting question, given that it's especially timely now after Thursday's repeal of the mandatory motorcycle helmet law. It also addresses a common concern from Michigan motorcyclists regarding what kind of insurance they now need.
From Robert:
"I relocated from MI to South Dakota 6 months ago. SD does not have a helmet law. My bike is registered in SD, insured and my endorsement is in SD. If Michigan follows through on their helmet law repeal, if I ride to Michigan, what do I need insurance-wise to ride legally? Remember, my bike is licensed in SD. Just like if I was driving my car there."
Here's the answer from our motorcycle lawyers:
"If your motorcycle is to be here more than 30 days or if you consider yourself a Michigan resident, you now need to have at least $20,000 in bodily injury coverage and $10,000 in Property Damage coverage. I would also call a Michigan insurance agency or your current insurance company to make sure you are now complying with Michigan coverage. And although it is no longer the law in this state, as a motorcycle lawyer whose helped injured motorcycle riders for nearly 20 years, I still would strongly advise always riding with a motorcycle helmet. If, by the way, you are going back to South Dakota on a regular basis and have questions about what you need to comply with the law there, the best motorcycle lawyer I know in South Dakota is my friend Verne Goodsell, who I know will be able to answer any questions you have about coverage in that state as well."
More information about insurance for motorcycle riders
Here's more information about additional insurance for motorcycle riders, which includes optional personal injury protection for motorcyclists, and uninsured/underinsured coverage.
Keep in mind that the required $20,000 in PIP medical coverage only applies when motorcycles are in single-motorcycle accidents that do not involve contact with a motor vehicle. This is very important, as under Michigan No-Fault, PIP claims from motorcycle accidents between motorcycles and a car or truck will allow an injured motorcycle rider to collect his or her No-Fault insurance benefits from the auto insurer of the car that the motorcycle was involved in the accident with.
As because many motorcycle crashes are NOT caused by the motorcycle operator but by the driver of the car or truck, this is an extremely vital protection for seriously injured motorcycle operators.
– Steven M. Gursten is a motorcycle lawyer and head of Michigan Auto Law. Steve has received the highest motorcycle injury settlement in the state, according to Michigan Lawyers Weekly. He frequently appears in the media on motorcycle safety and the proposed helmet repeal, and is available for comment.
Related information to protect yourself:
Gov. Snyder signs repeal of Michigan's motorcycle helmet law
Michigan motorcycle accident law FAQs
Michigan No-Fault insurance for motorcycle accidents
Michigan Auto Law is the largest law firm exclusively handling car accident, truck accident and motorcycle accident cases throughout the entire state. We have offices in Farmington Hills, Detroit, Ann Arbor, Grand Rapids and Sterling Heights to better serve you. Call (248) 353-7575 for a free consultation with one of our Michigan motorcycle lawyers.