Study identifies TBI as a risk factor for stroke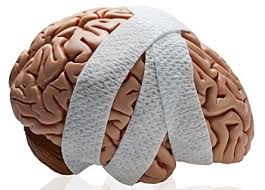 Almost 20 years ago, I saw my first case where someone was hurt in a car accident, and then shortly, a few days later, suffered a stroke. The adjuster for the insurance company was quick to point out that this stroke was a superceding, intervening event that abruptly cut-off any liability for the injuries my client suffered in his car accident.
It was a very serious issue. If the adjuster were correct, under Michigan's law on proximate cause, my client would not be able to recover anything. Luckily, one of the top stroke experts in the country at the time was at Wayne State University, and he quickly showed me the literature connecting a neck injury with a subsequent higher risk of stroke. My client's very legitimate car accident case, where he had initially suffered a neck injury and brain injury, was saved.
At the time, the literature focused mostly on neck injuries and an increased incidence of stroke. But since that time, there has been a growing body of literature connecting mild traumatic brain injury with stroke as well. Since we know the defense in these cases will look for any reason they can to attribute the problems your clients have to anything other than the car accident, it's an important issue to be aware of.
Today I'd like to discuss traumatic brain injury (TBI), and how it's related to stroke. It's a scary subject to discuss, but my hope is that if people know the risk and the warning signs of stroke, they can prevent further brain injury.
I recently read an article from the Centre for Neuro Skills that says if you suffer traumatic brain injury, your risk of having a stroke within three months may increase tenfold, according to a new study reported in Stroke: Journal of the American Heart Association:
"It's reasonable to assume that cerebrovascular damage in the head caused by a traumatic brain injury can trigger either a hemorrhagic stroke [when a blood vessel bursts inside the brain] or an ischemic stroke [when an artery in the brain is blocked]," said Herng-Ching Lin, Ph.D., senior study author and professor at the School of Health Care Administration, College of Medicine, Taipei Medical University in Taiwan.
Using records from a nationwide Taiwanese database, researchers investigated the risk of stroke in TBI patients in a five-year period. The records included 23,199 adult traumatic brain injury patients who received ambulatory or hospital care between 2001 and 2003. In the comparison group was 69,597 non-traumatic brain injury patients. The average age of all patients was 42, and more than half were male.
Here's more information about the study from the Centre for Neuro Skills:
o During the three months after injury, 2.91 percent of traumatic brain injury patients suffered a stroke, compared with only 0.30 percent of those with non-traumatic brain injury — a tenfold difference.
o After one year, the risk was about 4.6 times greater for patients who suffered a traumatic brain injury than for those who had not.
o Stroke risk among traumatic brain injury patients with skull bone fractures was more pronounced than in traumatic brain injury patients without fractures.
o Patients with traumatic brain injury were more likely to have hypertension, diabetes, coronary heart disease, atrial fibrillation and heart failure than non-traumatic brain injury patients.
The researchers said stroke risk in patients with traumatic brain injury decreased gradually over time.
This is the first study that pinpoints TBI as a risk factor for stroke. As I've been saying all month long, about 1.7 million people in the U.S. will sustain a traumatic brain injury each year, and car accidents are the second-leading cause of brain injury.
With the sheer volume of new brain injuries and this new information that they could very well be linked with stroke, it's so important to know the symptoms of both debilitating brain conditions.
What you can do
Early neuroimaging exams such as MRI, and intensive medical monitoring must occur after any traumatic brain injury, especially during the first few months and even in the first few years.
It's studies like this one that are powerful. But the word needs to be spread, so the public knows that stroke is a risk factor of TBI. Traumatic Brain Injury Awareness Month in March is a good start, but public educators, lawyers and doctors need to be talking about about this.
Below are the warning signs of stroke. Remember, stroke, like brain injury, can affect anyone at any age. Many people don't realize they're having a stroke until it's too late. The amazing thing about stroke is that if a certain type of stroke is recognized within hours, doctors can give patients a drug that actually reverses the damage.
Signs of stroke
Watch for these signs, according to the Mayo Clinic, if you think you or someone else may be having a stroke:
o Trouble walking – People having a stroke may stumble or experience sudden dizziness, loss of balance and coordination.
o Trouble speaking and understanding – People having a stroke may be confused, slur words or be unable to find the right words to explain what's happening to you. This is called aphasia.
o Paralysis or numbness on one side of the body/face – People having a stroke often develop sudden numbness, weakness or paralysis on one side of the body.
o Trouble seeing – People having a stroke may suddenly have blurred or blackened vision, or may see double.
o Headache – People having a stroke may have a sudden, severe, out-of-the-blue headache, which could be accompanied by vomiting, dizziness or altered consciousness.
Please seek immediate attention if you notice any signs or symptoms of a stroke.
Here's information on the signs and symptoms of TBI and concussion.
How you can help raise money for traumatic brain injury survivors in Michigan – without paying a cent
We're into the third week of Brain Injury Awareness Month and we're still getting a lot of response to our blogs and to our $10,000 giveaway to the Brain Injury Association of Michigan.
As part of Brain Injury Awareness month, Michigan Auto Law is raising $10,000 for brain injury survivors. But we need a little help from the Facebook community.
For every "Like" Michigan Auto Law receives on Facebook, we will donate $1 — up to $10,000 — to the Brain Injury Association of Michigan.
Here's our Michigan Auto Law Facebook page.
Please help our lawyers raise money for this very important cause.

– Steven M. Gursten is a traumatic brain injury lawyer and head of Michigan Auto Law. He is a member of the Executive Board of the American Association for Justice Traumatic Brian Injury Lawyer Group and sits on the lawyer committee of the Sarah Jane Brain Project. Steve has received the highest reported trial verdict and settlement for a TBI victim in Michigan, according to published reports by Michigan Lawyers Weekly.

Related information to protect yourself:
9 steps for TBI victims after a car accident
Finding a traumatic brain injury lawyer in Michigan
Michigan Auto Law is the largest law firm in the state exclusively handling car accident, truck accident and motorcycle accident lawsuits. We have offices in Farmington Hills, Detroit, Ann Arbor, Grand Rapids and Sterling Heights. Call (248) 353-7575 to speak with one of our traumatic brain injury lawyers today.