Proposed changes to lawyer solicitation rules fail to close loophole allowing unscrupulous lawyers to contact accident victims within hours of being injured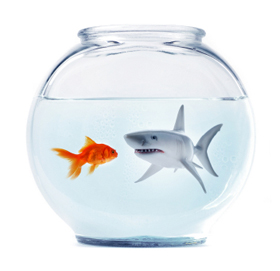 I've written in the past about the attorney solicitation that I see. Attorney solicitation now occurs constantly, as a growing group of Michigan injury attorneys basically pounce on car accident victims after a car crash with various forms of advertising, solicitation packages, and sadly even phone calls. This last group doesn't even pretend to care about the ethics rules in this state. This problem is growing and becoming rampant in Michigan.
I can now name nearly a dozen personal injury lawyers in Michigan who get on the computerized police report databases, pull accident reports, and then send solicitation packages – or call the victim's house – immediately after a car accident.
It is not good for the ethical attorneys in this state. And it's very bad for car accident victims, who may mistake the attorneys who solicit to be the most qualified to help them (instead of often the most desperate, the most unethical, or both). In most cases, these injury attorneys who send these obnoxious advertisements are under-qualified and exactly the type of lawyers who give most of us a black eye in the public. These are the lawyers that car accident injury victims should be avoiding at all costs.
Here are some of the recent actions taken — or not taken, as the case may be — by the Michigan Supreme Court concerning lawyer solicitation and advertising:
In December 2011, the Michigan Supreme Court rejected a proposed change to Rule 7.3 of the Michigan Rules of Professional Conduct that would have imposed a 30-day prohibition on targeted written solicitations following an injury, death or accident that may give rise to a claim. It also required the labeling of letters and circulars, whether targeted or non-targeted, as advertising material.
Simultaneously, the Court proposed a 14-day waiting period for contact or solicitation, but that time restriction only applies in family law cases.
Sadly, the Supreme Court missed another excellent opportunity to close the loophole in Rule 7.3 which allows some of the most aggressive and unscrupulous attorneys to prey on seriously injured accident victims when they are most vulnerable — in the days, and now even hours, after an accident occurs.
If the Supreme Court were truly serious about cleaning up the shameful attorney solicitation practices in Michigan, they would have at least proposed a 90-day prohibition for attorney solicitation in all cases — especially personal injury cases. At a minimum, the Court should have pursued a 30-day prohibition.
Accordingly, I urge my fellow accident attorneys to respond to the Supreme Court's current proposed changes to Rule 7.3 by urging the justices to put some teeth in the rule by amending it to include either a 90-day or, at least, a 30-day prohibition on attorney solicitation.
When sending your comments and letters to the Michigan Supreme Court, remember to include the proposed rule's administrative file number, ADM 2010-22. Here's a link to the Supreme Court's website where, under "Proposed Rule Amendments" and "Other," you can see the proposed rule.
Now, that brings us back to the original problem of unknowing car accident victims hiring the first attorney who sends them a letter, when in reality, that injury attorney is most likely not the best qualified to help.
This week, a friend of mine was actually in a rear-end car accident. Within two days, he received several phone calls from Michigan accident attorneys (for those of you who do this, and who left your name and phone numbers on his machine, you are really jeopardizing your license to practice law and I would suggest you stop now) as well as a few packets of solicitation materials in the mail from other attorneys saying he should hire them.
My friend was very surprised, given the nature of his car crash and the immediacy of the attorney solicitations. He said he felt violated and didn't like the "big brother" feeling he had of predatory lawyers watching him after a misfortune had occurred. He also definitely didn't like how this reflected on lawyers. Now we have one more member of the public who has a negative association toward the legal profession.
This really needs to stop, for all of our sakes. We need to protect the public and we certainly need to protect the image of our profession. The new proposal by the Michigan Supreme Court is woefully inadequate to protect accident victims from predatory lawyers, especially in this day and age where lawyers can now access police reports the same day a car accident occurs and send a solicitation letter from their office within minutes.
The Supreme Court can do more to protect accident victims. It needs to do more.
Related information to protect yourself:
How to choose the most qualified car accident lawyer
Michigan Supreme Court backs down on attorney solicitation
Michigan Auto Law is the largest law firm exclusively handling car accident, truck accident and motorcycle accident cases throughout the entire state. We have offices in Farmington Hills, Detroit, Ann Arbor, Grand Rapids and Sterling Heights to better serve you. Call (800) 777-0028 for a free consultation with one of our Michigan accident attorneys.