Child injury lawyer adds onto blog about dangerous toys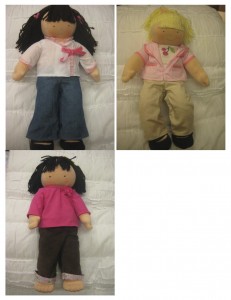 Last week, I posted my blog about the top 10 dangerous toys for 2011. I've received so much feedback from readers and other personal injury attorneys, that I asked my friend Ken Levinson for additional feedback on parents looking to avoid dangerous toys this holiday season. Ken is one of the nation's top child injury lawyers. He's from Chicago.
Here's what Ken had to say:
The holiday season is a joyous time of celebration and excitement. For parents, it can also be overwhelming. The media advertisements, sales and push to purchase an abundance of toys and goodies for little ones often leave out serious safety hazards.
Throughout the year, I post about various child product recalls to help protect families and children from sustaining injuries. During the holiday season, being aware of hazards is more important than ever. I have compared my recall list to the 2011 Safe Shopping Guide prepared by the Illinois attorney general, and found many overlaps.
Toys that have been recalled due to child injuries – keep these off your shopping list!
The following toys showed up on both my list and the attorney general's list.
Battat Musical Wooden Table: Small parts on this toy table detach, posing a choking hazard to children.
Disney Pogo Sticks: Plastic parts on these pogo sticks frequently break, causing the user to fall. Injuries from falls have been as serious as traumatic brain injuries to the children using the product.
Kiddieland Scooters: There were reports that children were getting fingers stuck in the hinges of the handlebars, causing lacerations to the skin.
Little Tikes Toy Workshops and Tool Sets: The toy nails used in the table are small enough to fit into the mouths of children, posing a choking hazard.
Pottery Barn Kids Dolls: The dolls named Chloe, Sophie and Audrey were made with yarn-looped hair. When this hair was pulled, the loops became large enough to fit around a child's head and neck, posing a strangulation danger.
Radio Flyer Scoot 'n Zoom: This toy tips easily, causing riders to fall. Injuries were often as severe as traumatic brain injuries to children who used the product.
There are many more product recalls than the ones listed here. Be sure to check the 2011 Safe Holiday Shopping list as well as my Recall Section to make safe choices while doing your holiday shopping.
Related information to protect yourself:
Advice from a Michigan personal injury attorney
Tips for finding the best Michigan injury attorney
Michigan Auto Law is the largest law firm exclusively handling car accident, truck accident and motorcycle accident cases throughout the entire state. We have offices in Farmington Hills, Detroit, Ann Arbor, Grand Rapids and Sterling Heights to better serve you. Call (800) 777-0028 for a free consultation with one of our Michigan personal injury attorneys.