Little-known section of Michigan's No-Fault insurance law gives retirees chance to save on premium by waiving wage loss benefits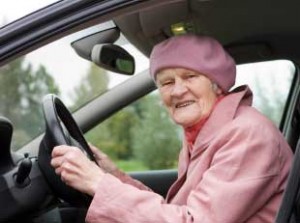 As a Michigan No-Fault insurance lawyer who has represented hundreds of of auto accident injury victims and who fights for a living with insurance companies, I can say that there are rarely many opportunities I see for drivers to actually lower their auto insurance premiums.
But here's one tip:
Michigan drivers who are age 60 or older AND retired can get a reduction on their No-Fault insurance premiums by waiving their rights to No-Fault wage loss benefits.
Retired Michigan drivers age 60 or over are actually giving up nothing when they waive their rights to No- Fault wage loss benefits. Why? Because by virtue of being retired, i.e., not working, they would not have been entitled to wage loss benefits anyway.
Accordingly, the reality is that retired Michigan drivers can get a discount on their No-Fault insurance premiums without having to give up anything.
The best part of the wage loss waiver/reduced premium trade-off is that it is specifically required by the Michigan No-Fault Act.
Under the No-Fault law, if a retired Michigan driver age 60 or over is willing to waive his or her rights to wage loss benefits (which they could not have recovered anyway because they are retired and not working), then the driver's No-Fault insurer must reduce the driver's auto insurance premium:
"An insurer shall offer a reduced premium rate to a person who waives coverage … for work loss benefits." MCL 500.3107(2)
But make sure your insurance agent is telling you about this
But just because the "reduced premium" arrangement is mandated by law, that does not mean that pulling it off always goes smoothly.
Because No-Fault insurance companies enjoy getting something (i.e., premium dollars) for nothing (i.e., no risk of having to pay wage loss benefits to a retiree), there are some insurance companies make it very difficult for couples where one spouse is under 60 and the other is 60 or older to take advantage of the "reduced premium" arrangement. And the reality is, how many people would even know this exists if you weren't reading about it now?
Don't get me wrong – there are a ton of very good insurance agents out there, and I'm always happy to recommend one if people need one, but there is also a built-in conflict where too often I look at dec sheets of policies of people I'm helping as an insurance lawyer AFTER they've been injured in an auto accident, and just as often, sure enough, they paid a lot of money for coverage they did not need because their insurance agent never told them about it.
You need to be able to trust your insurance agent. And your insurance agent needs to tell you about things like this, and UM and UIM insurance as well. If your insurance agent isn't, maybe you need to find a new one.
I know of one couple who took advantage of this and they saw their No-Fault premium shrink by nearly 25 percent.
– Steven Gursten is one of the nation's top insurance lawyers handling auto accident lawsuits. He is head of Michigan Auto Law and president of the Motor Vehicle Trial Lawyers Association. He frequently writes and speaks about auto insurance, insurance company abuse and the No-Fault law, and is available for comment.

Related information:
New Michigan No-Fault wage loss rules
After an auto accident, can I collect No-Fault wage loss and unemployment benefits?
When should you choose coordinated/excess wage loss on Michigan PIP No-Fault insurance coverage?
Michigan Auto Law is the largest law firm exclusively handling car accident, truck accident and motorcycle accident cases throughout the entire state. We have offices in Farmington Hills, Detroit, Ann Arbor, Grand Rapids and Sterling Heights to better serve you. Call (248) 353-7575 for a free consultation with one of our Michigan No-Fault insurance lawyers.