Don't let the defense IME "independent" medical examiner defame your client by calling deterioration malingering!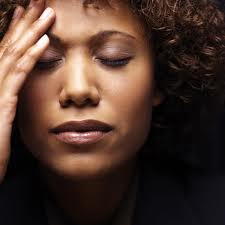 Of all the notorious independent medical examiners (IMEs) out there who are paid a fortune by defense lawyers, insurance companies, and workers comp carriers to say there is nothing wrong with truly injured people so benefits can be stopped, the nastiest IME doctors in my opinion are those who are hired to defend traumatic brain injury (TBI) and psychiatric injury cases for insurance companies.
Defense and IME doctors know how to hurt people. Not only are needed insurance benefits regularly terminated by these "cut-off" doctors, but they do their own added psychological harm when they make a regular practice of accusing car accident victims with brain injury of faking, malingering or exaggerating their injuries.
As a Michigan brain injury lawyer for nearly 20 years, I've seen this type of character assassination of people's good names happen in case after case. It is all part of how IME doctors defend these cases.
One of the tactics I see most often utilized by defense and insurance company neuropsychologists and psychiatrists is to say that the "degree of impairment is too great" and is "not the expected pattern or result following a mild traumatic brain injury."
The suggestion to the jury is clear: a person who has suffered a "mild" traumatic brain injury will improve over time. If this person is doing worse, he or she must be faking or exaggerating.
This is nonsense.
A person who has say, ONLY, a TBI after a car accident, and no other injuries, is more likely to improve over time. But this does not fit almost all people who suffer TBI in auto accident cases.
People in car accidents, or people who are hit by trucks or side-swiped on motorcycles usually suffer physical injuries as well. And having multiple injuries changes everything.
A defense doctor who says someone should be getting better, not worse, completely ignores and fails to account for multiple other injuries, the effects of depression on those with traumatic brain injury, and the effects of chronic pain and fatigue.
People with TBI often have depression
It is well accepted in medical and scientific literature that people who suffer traumatic brain injury often suffer from co-morbid depression. The interaction between the TBI and depression often leads to deterioration, which is a more reasonable explanation for why someone who has TBI and chronic pain or depression after a car accident (or both) will perform worse over time on neuropsychological testing, or in life, instead of improving as these notorious IME defense experts always say they "expect."
Lang, Iverson, and Rose undertook a study to "examine the influence of depression on post-concussion symptom reporting and patients following mild traumatic brain injury." These TBI researchers confirmed that people with mild traumatic brain injuries, concussions AND depression experienced significantly more post-concussion symptoms; and that these concussion symptoms were more severe than people who only suffered with depression and those who only suffered traumatic brain injury.
The study is called "Depression Strongly Influences Post-Concussion Symptom Reporting Following Mild Traumatic Brain Injury" and it can be found in the Journal of Head Trauma Rehabilitation, Volume 26, No. 2, pp 127-137.
– Steven M. Gursten is a brain injury attorney and partner of Michigan Auto Law. He is a member of the American Association for Justice Traumatic Brian Injury Group. Steve received a trial verdict of $5.65 million for a TBI victim; the largest reported auto negligence verdict in Michigan for the year.
Related information to protect yourself:
Concussion after an auto accident
Symptoms of traumatic brain injury
Michigan Auto Law is the largest law firm exclusively handling car accident, truck accident and motorcycle accident cases throughout the entire state. We have offices in Farmington Hills, Detroit, Ann Arbor, Grand Rapids and Sterling Heights to better serve you. Call (248) 353-7575 for a free consultation with a Michigan brain injury attorney.