The new proposed No-Fault "reform" only makes insurance companies richer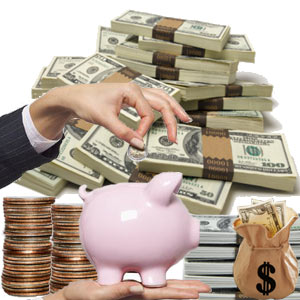 Yesterday, I discussed how HB 4936, recently proposed by Republican state Rep. Pete Lund, would likely serve as the framework for any future No-Fault "reform" legislation.
This proposed legislation has no safeguards to lower auto insurance premiums, even though it takes away valuable No-Fault PIP protections from Michigan citizens.
Comment: How many times have we been lied to in this state by auto insurance companies who have promised vast savings in return for savaging our No-Fault protections and benefits?
As an auto insurance lawyer, I saw the insurance industry make these promises in 1995, when then Governor Engler passed radical tort "reform," and again in 2004 with Kreiner v. Fischer. Although third-party auto accident (pain and suffering lawsuits) dropped by half, and thousands of innocent and injured Michigan citizens had their claims literally thrown out of court under this new law (the nation's harshest auto injury threshold law) — auto insurance premiums only went up.
Costs went down, accident claims went down, pay-outs went down, but insurance premiums continued to rise.
In 2005 and again in 2006, independent studies of Michigan's insurance companies found that the rates Michigan insurance companies were charging were "excessive."
Reducing PIP insurance coverage will boost insurance profits by approximately $100 million a year
The Anderson study: Impact of proposed PIP Choice Law in Michigan estimates that reducing PIP will cause insurance companies profits to increase by over $100 million a year.
Here's my big problem with all of these bills: people are giving up incredibly valuable No-Fault protections (even if most aren't even aware how important these are until it will be too late); but these sacrifices are being made without any built-in safeguards, protections, or guarantees to prevent insurance companies from continuing to charge excessive auto insurance premiums to Michigan consumers.
How many times are we going to be lied to before we realize that without any type of safeguards, there will be no incentive for the auto insurance companies to use these new higher profits to lower the price of auto insurance for us?
If auto premiums are not reduced, this will reinforce the downward cycle of forcing Michigan residents to choose the cheapest insurance coverage because of the high prices. Those who need it most get hurt the most because of the high prices.
As I've written before, and as an insurance lawyer for nearly 20 years focusing on No-Fault insurance claims, the obvious answer – and protection for Michigan consumers – is to allow the Michigan insurance commissioner to regulate the amount of profits that insurance companies are allowed to reap for a product (No-Fault insurance) that we are forced to buy.
Insurance commissioners have this power in almost every state – except Michigan.
Incredibly, this one modification – which would drastically lower auto insurance premiums overnight while keeping the insurance benefits and protections of our auto insurance law intact – has been absent from any of the Republican sponsored legislative bills, including HB 4936, and SB 293 and SB294.
– Steven Gursten is recognized as one of the nation's top auto insurance lawyers handling serious car accident and truck accident lawsuits. He frequently writes and lectures about Michigan No-Fault, and is available for comment.

Related information to protect yourself:
Show us the money from proposed changes to our No-Fault law
3 potential cases for Michigan auto accidents
Michigan's current No-Fault Act and statues
Michigan Auto Law is the largest law firm exclusively handling car accident, truck accident and motorcycle accident cases throughout the entire state. We have offices in Farmington Hills, Detroit, Ann Arbor, Grand Rapids and Sterling Heights to better serve you. Call (248) 353-7575 for a free consultation with one of our insurance lawyers.