Farmington Hills truck accident attorney discusses how truckers under the influence of illegal drugs are now a public safety crisis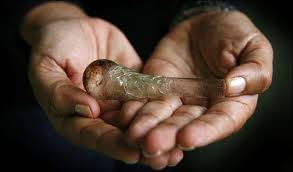 Let me begin by saying I like most truck drivers and have many as current and past clients after they're hurt in accidents. Most truckers are hard-working, good and decent people.
The ones I don't like are the ones that deliberately violate mandatory safety rules that put us all in danger on our roads. The ones I really don't like are those who take drugs and drink while driving. Sadly this continues, and the problem of truckers driving on illegal substances and causing many preventable truck accidents across the country continues.
I've written extensively about this subject as past president of the American Association for Justice Truck Accident Litigation Group, and as a truck accident attorney based in Michigan, given that many of my clients are injured, or killed, by such horrible negligence. Take Patrick Nunez, a loving father and husband, who was killed by a truck driver who was on powerful epilepsy medication. That's right, the company put a driver with epilepsy behind the wheel! Unfortunately, when it comes to the more common illegal drugs, such as marijuana or illegal stimulants, I've had more than I can remember.
Here's a blog I wrote some time back about how there are 200,000 truck drivers suspected of using drugs and alcohol – and that's just the tip of the iceberg.
And a news story I was quoted in about this rampant problem: Drug abuse among truckers.
Well, it looks like taking the drugs and driving a truck is just not enough for some truckers anymore. Now we found a trucker who was actually making the drugs in the back of his tractor-trailer — while driving! You can't make this stuff up.
Here's the story: A truck driver was recently arrested after police found two active methamphetamine labs in the sleeper portion of his truck during a traffic stop, according to The Courier-Journal.
Police pulled the trucker, Bobby K. Mitchell, over after they received erratic driving reports about the truck, which was hauling furniture. After a trooper pulled the vehicle, Mitchell was determined to be under the influence and a search of the truck followed.
Police said Mitchell was actually cooking methamphetamine while he was driving.
The driver was charged with speeding, driving under the influence, manufacturing methamphetamine, unlawful possession of methamphetamine precursors, possession of a controlled substance and drug paraphernalia.
An interesting point: If this driver had caused a truck crash and was caught in Michigan, his civil penalty would not be as tough as it would be in other states. That's because Michigan does not have punitive damages for victims of truck accidents – or any accident for that matter.
Punitive damages are additional monetary damages awarded to an injury victim when the defendant acted with recklessness, malice or deceit. Punitive damages are a way of penalizing the wrongdoer and making an example to others, so as to prevent future accidents of the same kind. The lack of punitive damages is one important reason why Michigan has more bad truckers and bad trucking companies than many other states.
I'm happy this didn't happen in Michigan.
Remember to visit Facebook.com/MichiganAutoLaw to enter to win a $1,032 check as part of our distracted driving awareness campaign.

– Steven Gursten is a partner of Michigan Auto Law and one of the top truck attorneys in the country. He is past president of the American Association for Justice Truck Accident Litigation Group, and has received the top-reported jury verdict in Michigan for a truck accident. Steve was also named a Michigan Lawyers Weekly Leader in the Law for his work to promote national truck safety.
Related information to protect yourself:
What surprising safety violation is the No. 1 truck accident predictor?
Find a lawyer for your truck accident case
Michigan Auto Law exclusively handles car accident, truck accident and motorcycle accident cases throughout the entire state of Michigan. We have offices in Farmington Hills, Sterling Heights, Ann Arbor, Grand Rapids and Detroit to better serve you. Call (800) 777-0028 for a free consultation with a truck accident attorney.