Boosting profits – not saving Michigan drivers money or ending 'uninsured motorist' problem – is true goal, says No-Fault insurance lawyer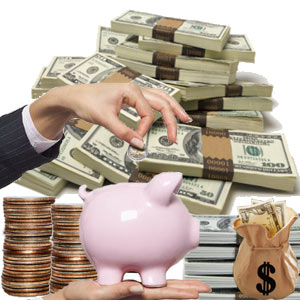 "Reform" does not mean lowering premiums. It does not mean ending Michigan's problem with too many people driving without any auto insurance. "Reform" is the insurance industry's way of saying "Let's boost our [already record-breaking] profits."
Michigan drivers (and voters) would do well to remember this as Michigan's auto insurance industry proposes new "reform" (read, dismantling) of Michigan's No Fault insurance system. Previously, the Insurance Institute of Michigan and its executive director, Pete Kuhnmuench, have described Michigan No-Fault insurance as "offering the best No-Fault medical benefits of any state" and providing policyholders with "the Cadillac of auto insurance policies."
What changed? With Republicans now in control in the Michigan Legislature, the insurance company lobbyists are sensing an opportunity to boost profits in the state – already the highest in the nation in insurance company profitability. Gone are the comments about Michigan "offering the best No-Fault benefits" and other talk of how good a deal our No-Fault system actually is for state residents.
Currently, in return for an auto insurance premium that the Insurance Journal has called "extremely reasonable," Michigan's mandatory No-Fault insurance system provides personal protection insurance coverage (also called No-Fault PIP) which guarantees Michigan auto accident victims unlimited medical benefits to assist with their auto accident-related care, recovery and rehabilitation.
That means that even if a Michigan auto accident victim's medical expenses runs as high as $100,000 or $500,000 or $1 million, those expenses are paid in full by the victim's No-Fault auto insurance company.
However, under the "reform" proposed by Michigan's auto insurance industry, that would now all change.
Under the Michigan auto insurance industry's proposed "reform," Michigan drivers would trade their unlimited medical benefits for LIMITED medical benefits (say… medical benefits capped at $50,000).
Is the possible savings worth it?
And, the trade-off for being duped into abandoning "the best No-Fault medical benefits" in the country is that Michigan drivers might have a couple hundred dollars shaved off of their annual No-Fault auto insurance premium.
I say "might" because the insurance industry has promised us savings before, in return for greater restrictions. For example, in 1995, they promised us dramatic savings on car insurance in exchange for Michigan adopting the most draconian injury threshold law in the nation – one that made it very hard to sue someone else for injuries and pain and suffering – and yet car insurance premiums only continued to go up.
It looks like this new dangerous and inadequate auto insurance will soon be tested on Detroit residents, under the unproven statement that it's "cheaper."
The absurdity of this is made all the more obvious when two points are considered:
1. First, $50,000 in medical benefits provides woefully inadequate coverage for seriously or catastrophically injured Michigan auto accident victims. "[A] single injury can cost millions of dollars," the Insurance Institute of Michigan has said. And if $50,000 is the medical cap, it is burned through in the emergency room in any serious injury car accident, leaving the remainder to the taxpayers and Medicaid.
2. There is no guarantee that Michigan drivers will ever actually see any savings as a result of the so-called "reform" that Michigan's auto insurance industry is trying to foist upon them.
In more than 60 pages of proposed House and Senate bills explaining in excruciating detail the myriad ways in which Michigan auto insurance companies can dismantle Michigan drivers' unlimited medical benefits, there is not a single word promising Michigan drivers "savings" — let alone how much or for how long — as their compensation for having "the best No-Fault medical benefits" in the country slashed.
The industry has backed proposed Michigan No-Fault "reform" legislation in 2008 and 2010 and will undoubtedly throw its support behind the proposed legislation that is certain to surface in the near future. Notably, both previous bills — Senate Bill 1278 and House Bill 6094 — "died" from inactivity at the end of their respective legislative terms.
"Profits are essential," as the president of the Insurance Information Institute told the Michigan House Insurance Committee in December 2009.
And, profits lie at the heart of the Michigan auto insurance industry's crusade to "reform" Michigan's No-Fault system. Not saving money for Michigan drivers or trying to end Michigan's "uninsured motorist" problem, as the industry's press releases and journal articles strain credulity to suggest.
– Steven M. Gursten is head of Michigan Auto Law. He is recognized as one of the nation's top lawyers handling serious auto injury cases and No-Fault litigation. Michigan Auto Law has received the highest jury verdict for a car accident or truck accident in 2008, 2009 and 2010, according to Michigan Lawyers Weekly.

Additional resources to protect yourself:
Show us the money from proposed changes to our No-Fault law
Why Detroit papers are falling for proposed elimination of Michigan's No-Fault law
Your Michigan No-Fault benefits
Michigan Auto Law is the largest law firm exclusively handling car accident, truck accident, motorcycle accident and No-Fault insurance lawsuits throughout the entire state. We have offices in Farmington Hills, Detroit, Ann Arbor, Grand Rapids and Sterling Heights to better serve you. Call (248) 353-7575 for a free consultation with a car insurance lawyer. We are here to help you.