Car accident lawyer gives 3 tips to protect yourself when renting a car – especially to take caution with rental car personal injury liability coverage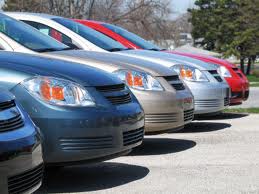 I was quoted as an insurance lawyer expert in the New York Times on April 22, 2011 on a story about Zipcar. Specifically, how this very popular and rapidly expanding company is exposing its customers to enormous legal judgments if they cause a serious car accident.
What does this have to do with rental car liability policies? Rental cars are even worse. At least Zipcar is offering $300,000 coverage in liability insurance. It's completely inadequate, but far more than the $20,000 in personal injury liability coverage that Michigan drivers get with rental cars.
For those of you unfamiliar with personal injury liability insurance, our car accident lawyers explain it as follows: personal injury liability insurance is the liability insurance that is in place if you cause an accident that injures someone else. This is the insurance policy limits that will cover the accident. The catch is that your own personal liability can certainly exceed the insurance policy limits that you are purchasing to protect yourself.
$20,000 in insurance coverage for rental cars? Playing Russian Roulette with your future
The point of the New York Times story is that $300,000 is dangerously inadequate for many people driving Zipcars. And $20,000, which is what is in place for most people who take out rental cars from the big rental car agencies, is positively suicidal if you cause a serious injury accident or wrongful death.
Thank the lobbying power of the rental car industry for forcing our politicians in Congress to actually enact a bill that drops the personal injury liability coverage for rental car customers to the minimum RBI (residual bodily injury) coverage that state law allows. In Michigan, that's a mere $20,000.
The entire purpose of auto insurance is to protect yourself from an event (however unlikely), that would be financially devastating if it were to occur. That's why they call it insurance. Providing the minimum coverage of $20,000 in Michigan to protect against the event of causing a serious personal injury is absurd. As I pointed out in the New York Times article, if someone has assets, or is collectible, or has a significant income, they are completely exposed to financial ruin.
Tips on purchasing insurance for rental cars
There are things you can do to protect yourself when you are renting a car that will not leave you totally exposed to personal liability if you cause a serious car accident when driving a rental. For example, there are relatively new policies that have cropped up in recent years called "non-owner liability auto policies." Just as the name suggests, this will give you additional protection if you cause a car accident (possibly in a rental car) that causes serious injury to another. The good news is that these policies are dirt cheap. Travelers Insurance and other companies offer this non-owner auto protection, and you can buy $500,000 or $1 million in personal injury liability protection for almost nothing.
So, a couple suggestions now – and this is only for protecting yourself if you are driving a rental car, a Zipcar, a Connect by Hertz or something similar.
1. If the rental car offers higher residual bodily injury (RBI) liability coverage, purchase it. The additional insurance protection is usually very inexpensive.
2. If it is a Zipcar or a Connect by Hertz, and you cannot buy additional personal injury liability insurance coverage, consider purchasing a non-owner liability policy to protect you.
3. Talk to an independent auto insurance agent to get the best quotes. Non-owner liability coverage is new, and there are several new companies entering into this field, fueled by the explosive growth of Zipcar and the boondoggle blanket protection that Congress created for rental cars that leave millions of Americans completely exposed to financial ruin.
– Steve Gursten is one of the nation's top car accident lawyers. He frequently blogs about safe driving, insurance company abuse and the auto law in Michigan. He is available for comment.
Related information:
Renting cars in Michigan and out of state
Michigan No-Fault insurance law
How to read your Michigan auto insurance policy
Michigan Auto Law is the largest law firm exclusively handling car accident, truck accident and motorcycle accident cases throughout the entire state. We have offices in Farmington Hills, Detroit, Ann Arbor, Grand Rapids and Sterling Heights to better serve you. Call (800) 777-0028 for a free consultation with one of our car accident lawyers.