Michigan No-Fault insurance lawyer discusses is the need to prevent growing insurance company abuse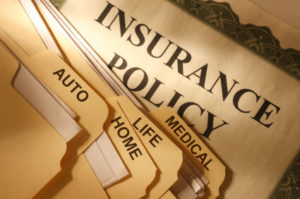 On Tuesday, I wrote about a recent deposition to help people understand how real people are being treated by insurance claims adjusters. The actual testimony is far more illustrative than I could be on just how unreasonable and unfair insurance claims adjusters can be. If this type of thing were not so despicable and widespread, the complete bungling of these files would almost be comical. But these are real people's lives being impacted, not just files.
Our own No-Fault insurance attorneys see this type of abuse all the time. But the public, is for the most part, completely unaware that innocent auto accident victims are put through incredible stress like this every day, at the hands of nearly every big insurance company in Michigan.
When insurance claims adjusters just ignore the law and stop payment on files, real people lose their homes, or can't put food on the table. Seriously injured accident victims cannot get medical care. Doctors offices refuse to see them, because the doctors aren't being paid, so these people can't schedule appointments to get medical care. They can't get testing. They can't get prescriptions paid.
Claims adjusters just decide to stop paying for undisputed No-Fault benefits.
Eventually, nearly everyone gets sent to "independent medical examinations" (IMEs). These IME doctors are largely insurance doctors. They make hundreds of thousands of dollars every year finding "nothing wrong" with people and do hundreds of these insurance one-time exams. Most of these exams last 15 or 30 minutes, and shortly thereafter, medical care and wage loss gets cut-off.
How auto insurance companies win, auto accident victims lose
As a lawyer, I find the process today sad and frustrating. I can try to help my clients, but the reality is this: the insurance companies win big by treating people like this. These insurance companies largely get away with such behavior because the only way they ever get punished is when an insurance lawyer takes a No-Fault lawsuit all the way to trial and verdict. But taking a No-Fault lawsuit all the way to a jury verdict can be very expensive. Lawyers have to take the depositions of all the doctors. Most people – no matter how wronged they've been or how badly they've been treated – still would rather settle when the insurance company eventually says it will pay most or all of what they owe (what they should have paid months or a year before!), rather than sit in trial for two weeks, and face an uncertain outcome. Even if you take the case to verdict, all a No-Fault lawyer can recover for the mistreated client is 12 percent penalty interest and attorney fees.
And there is always a chance a jury may somehow believes the insurance company's cut-off IME doctor. It's a lot to risk for most people. This all occurs, as I said, because the penalty is paltry for insurance companie (which are making millions in profits). And there is no "big stick" to punish and detour future unethical behavior by insurance companies and claims adjusters.
Where's the big stick to deter auto insurance companies from abuse?
Michigan is one of a small handful of states today that allows insurance companies to treat people this badly. Why? There is no mechanism to punish terrible behavior. Michigan lawyers have no bad faith insurance laws here to sue when claims adjusters rip apart lives or cause further injury by whimsically cutting off needed No-fault benefits.
Michigan insurance lawyers have no punitive damages to make these claims adjusters and insurance companies think twice before putting profits over people's lives. And Michigan may be the only state that – incredibly – does not even allow No-Fault lawyers to sue an insurance company under the state's Consumer Protection Act, something that makes no sense whatsoever and is a testament to the political power of the insurance industry in Michigan.
So what we have here is insurance companies making record-breaking profits, even as the state is plagued by serious financial troubles.
And it is exacerbated by an essentially powerless insurance commissioner. We have an insurance commissioner that is not allowed to regulate the amount of profit insurance companies can make. So, Michigan No-Fault automobile insurance is mandatory, and everyone here has to buy it. But the commissioner cannot tell the insurance companies that they're charging too much. Pretty good gig for the insurance companies, since people are forced by law to buy your product, but the state can't regulate how much you can charge.
– Steve Gursten is recognized as one of the nation's top lawyers handling serious car accident and truck accident lawsuits, and No-Fault insurance litigation. He routinely writes about insurance company abuse and the No-Fault laws in Michigan, and is available for comment.

Related information:
How to read your Michigan auto insurance policy
What to expect from your insurance claims adjuster after a car accident
Insurance lawyer video: No-Fault law 101
Michigan Auto Law is the largest law firm exclusively handling car accident, truck accident and motorcycle accident cases throughout the entire state. We have offices in Farmington Hills, Detroit, Ann Arbor, Grand Rapids and Sterling Heights to better serve you. Call (248) 353-7575 for a free consultation with one of our insurance lawyers.