Real client tells of his experience after the tragic wrongful death of his girlfriend, and how an experienced truck accident lawyer was able to find all of the insurance to protect her family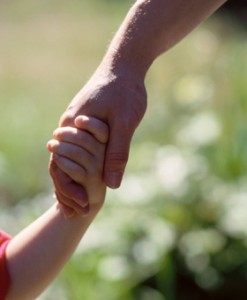 Below is a testimonial from Tony Harris in his own words. The most important thing that I tell clients and personal injury lawyers alike is that a truck accident is different from a car accident.
Unfortunately, very few personal injury lawyers have much experience litigating trucking accident cases. One of the key differences with truck accident cases is that there can be many layers of insurance coverage. Some of these layers are hidden. There can also be multiple liable parties involved, and it is not unusual to see trucking companies setting up shell and dummy corporations in an attempt to limit liability if they cause a catastrophic personal injury or wrongful death accident. This is becoming increasingly common with many of the larger truck companies. That's one of the reasons it's so important that truck accident victims seek help from lawyers with extensive experience in finding all the insurance and liable entities in these complicated cases.
Tony Harris is from Newago, Michigan. Tony discusses the tragic story of how his girlfriend was run over and killed by a negligent trucker, and how I was able to make sure that her family received all the insurance that was available in this tragic wrongful death truck accident case.
Here's what Tony said:
"My lawyer Steve Gursten came into my life under the most devastating circumstances. One day, my girlfriend was driving to pick me up from work when she ran out of gas on I-75. As she was putting gas in her car on the side of the highway, a semi-truck veered from its lane and hit and killed her.
My deceased girlfriend's family was not satisfied with the money the insurance adjuster was offering, so I called Michigan Auto Law to see if there were more benefits available for her children. Steve Gursten looked tirelessly for more insurance and he did it out of kindness — he didn't charge me a dime. I appreciated that so much.
Steve also treated me with dignity and he was always there to answer my questions. I would recommend him for anybody who needs help with a truck accident in Michigan, because he is a polite man, a man of his word and he does what he says.
You don't get that with most lawyers. Most other truck accident lawyers wanted to take 33 percent or charge $200 an hour, and didn't even care if insurance was there. Losing my girlfriend to a truck accident caused by a trucker who may have been asleep at the wheel was horrible. But at least now I had can lay my head on my pillow, knowing I did the right thing by getting all of the insurance possible for her family. I wouldn't have been able to do this without Steve Gursten's generous help."
– Steven M. Gursten is a partner of Michigan Auto Law. He is past president of the American Association for Justice Truck Litigation Group, and has received the top reported trial verdict in Michigan for truck accidents. Steve was named a Michigan Lawyers Weekly Leader in the Law for his efforts in promoting truck safety in Michigan and throughout the country.

Related information about truck accidents:
200,000 truck drivers suspected of using drugs and alcohol
Michigan Auto Law exclusively handles car accident, truck accident and motorcycle accident cases throughout the entire state of Michigan. We have offices in Farmington Hills, Sterling Heights, Ann Arbor, Grand Rapids and Detroit to better serve you. Call (248) 353-7575 for a free consultation from one of our attorneys.