No-Fault insurance lawyer explains how "independent" medical examiners devastate lives after serious car accidents and undermine our No-Fault system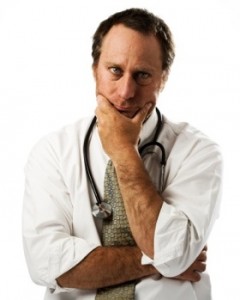 When people suffer personal injury in car accidents in Michigan, their auto insurance companies must pay No-Fault insurance benefits for all auto accident-related medical treatment that's reasonably necessary for the injured person's recovery and rehabilitation. By simply filing an application for No-Fault insurance benefits within one year of the car accident date with their own No-Fault insurers, auto accident victims are provided with legally mandated No-Fault insurance so they can try to heal and put their lives back together.
That is, until typically between three to six months passes and that auto insurance company claims adjuster decides to send that injured person out for a "second opinion" exam by an "independent" doctor selected by an insurance claims adjuster or insurance company defense attorney to perform an "independent" medical examination," also known as an IME.
This is where Michigan's No-Fault insurance system runs right into the brick wall called reality.
In a state without bad faith laws, punitive damages, or a consumer protection law that allows lawyers to protect Michigan residents from insurance company abuse, the doctors who perform these one-time insurance exams at the behest of insurance companies and workers compensation carriers do some outrageous and dishonest things.
And they routinely get away with it, while making vast amounts of money every year. Sadly, our No-Fault insurance lawyers have to fight these abuses everyday, because every insurance company in Michigan is now using the same "cut-off" doctors to deny and suspend legitimate no fault insurance benefits.
What an "independent" medical exam is really about
While our system of No-Fault benefits (also called personal injury protection (PIP) benefits) sounds great in theory — aside from the newest propaganda war being unleashed against unlimited medical payment by the Insurance Institute of Michigan, whose members are at the same time flush with record-breaking profits — the harsh reality is many accident victims find themselves in a situation where aggressive insurance companies cut off their insurance benefits for no good reason. These insurance companies focus far more on profits than the welfare of their own customers, and these IME examiners that they select play right into this.
Typically, these cut-offs stem from a 10 or 15 minute exam by the IME doctor. These "second opinion" exams are particularly exasperating for car accident victims, many of whom have devastating personal injuries, but soon find their No-Fault benefits halted after the brief examination by a doctor they are told they must see by their insurance claims adjuster. And for No-Fault insurance lawyers in Michigan who see the same notorious doctors performing these insurance examinations time and time again, we know that these independent medical examiners are sadly, anything but independent.
Too many of these doctors are making hundreds of thousands of dollars every year finding nothing wrong with people. Over time, IME doctors have created practices where almost all of their annual income is derived from performing these second-opinion exams (read: cutting off innocent auto accident victims from medical benefits and lost wages). Instead of using their knowledge and expertise to heal and treat, these doctors have devoted their professional lives to helping insurance companies get even richer, especially in Michigan.
This brings me to my next blog, coming Thursday about Dr. John Baker, a neuropsychologist and an IME doctor that I'd like to talk about…

– Steven M. Gursten is recognized as one of the nation's top lawyers in serious car and truck accident injury cases and auto insurance No-Fault litigation. Michigan Auto Law has received the largest reported jury verdict for an automobile accident case in Michigan in six of the prior 9 years, including 2009, according to published reports.

Related information about No-Fault insurance in Michigan:
Time limits for filing car accident claims

Michigan residents injured in out of state car accidents
Why the insurance industry in Michigan thinks we're really dumb
Michigan Auto Law is the largest law firm exclusively handling car accident, truck accident and motorcycle accident cases throughout the entire state. We have helped countless personal injury victims recover all of the No-Fault insurance benefits they're entitled to, and we can do the same for you. Call (248) 353-7575 for a free consultation with an insurance lawyer.