Auto accident lawyer debunks another insurance company scare tactic after the Michigan auto law changed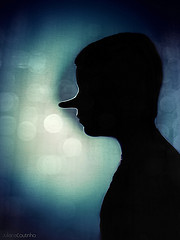 This is part two from yesterday's blog on the Macomb Daily newspaper article. In that interview, the insurance industry spokesperson threatened insurance rate increases after Sunday's McCormick v. Carrier case, despite the record-breaking profits auto insurance companies in Michigan continue to garner.
McCormick v. Carrier is a Michigan Supreme Court case that overturned the controversial Kreiner v Fischer "serious impairment of body function" threshold case, returning important legal rights to potentially hundreds of Michigan car accident victims who were told they did not have a case under Kreiner. It involved a car accident with serious personal injuries that occurred in Flint, Michigan.
Yesterday, I pointed out how absurd it is to predict gloom and doom when we have only returned to a law that the insurance industry wanted and had lobbied so hard for in 1995, and were able to pass in a Republican Legislature and that was subsequently signed into law by a Republican governor.
Here's another thing that the insurance company lobbyists and propaganda machine are saying right now upon the release of McCormick v. Carrier that should be exposed: average settlements for automobile accidents have been rising in Michigan. In the Macomb Daily article, the chief lobbyist for the insurance industry group said that the average auto accident settlement in this state has risen in recent years, from $12,531 in 1999, to $32,778 in 2009.
That's a true statement. Auto accident settlements have been rising Michigan. But the insurance company spokesman left something very important out…
What the auto insurance companies didn't tell us about rising car accident settlements in Michigan
What was (I'm sure purposefully) left out, was that auto accident lawsuits have been halved in this state, falling 54 percent since Kreiner v. Fischer. Kreiner was Michigan's previous auto law, which made it nearly impossible for personal injury victims with meritorious cases to bring car accident lawsuits. In Macomb County, which represents cities like Warren, Sterling Heights and Clinton Township, the number of auto accident negligence cases plummeted from 809 in 2002 to 521 in 2008.
In reality, the number of auto accident lawsuits have been falling in recent years as the auto accident injury threshold to bring a pain and suffering case, kept creeping higher.
Compare 2004 to 2010. In 2004, one of the plaintiffs in the Kreiner v. Fischer case had missed roughly three months from work after a hand fracture and surgery. The irony here is looking back at 2004, auto accident lawyers and personal injury lawyers in Michigan were condemning a law that would punish so harshly someone who suffered a fracture, underwent a surgery, and missed nearly three months from work – and who could have his case dismissed as a matter of law.
By 2010, that law metastasized and the auto accident threshold had risen to the point where Rodney McCormick, the plaintiff in McCormick v. Carrier who missed 14 months from work with a severe ankle fracture and two surgeries (with hardware), was thrown out of court. The trial court and the Michigan Court of Appeals said Rodney McCormick was not injured "seriously enough."
Looking at the change in what has been required to have a car accident lawsuit in Michigan between 2004 and 2010, it makes sense that the car accident injury cases that survived would be worth more money, and settle for higher dollar amounts. But this is for a reason. Remember, as the numbers of auto accident lawsuits dropped dramatically from 2004 to 2010, the personal injuries required to bring a lawsuit for an auto accident became more and more serious, and the periods of disability and time missed from work kept growing. Hence, the rise in the value of car accident settlements.
Record-breaking insurance company profits combined with a dramatic drop in auto accident lawsuits in this state, and still the insurance rates for Michigan motorists kept going up between 1995 and 2010. It's time auto insurance companies in Michigan leveled with us.
– Steven M. Gursten is recognized as one of the nation's top lawyers handling serious car and truck accident injury cases and auto insurance No-Fault litigation. Steve speaks and writes extensively on McCormick v. Carrier and Michigan's No-Fault laws. He is available for comment on Michigan's new auto accident law.
– Photo courtesy of Creative Commons, by Juliana Coutinho

Related information:
Michigan Supreme Court releases McCormick v. Carrier, overturning Kreiner v. Fischer!
Michigan insurance company claims adjuster tactics
Michigan Auto Law is the leading largest law firm exclusively handling car accident, truck accident and motorcycle accident cases throughout the entire state for more than 50 years. We have offices in Farmington Hills, Detroit, Ann Arbor, Grand Rapids and Sterling Heights to better serve you. Call (248) 353-7575 for a free consultation with an auto accident lawyer. We can help.