After 35 years in Southfield, auto accident law firm moves to fully-renovated office building in Farmington Hills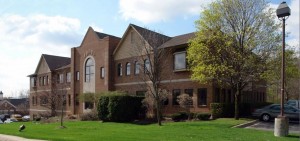 Michigan Auto Law, also known as Gursten, Koltonow, Gursten & Raitt, PC, has moved its Southfield headquarters at 26555 Evergreen Road, Travelers Tower, to a new location. The car accident law firm's new home as of today is a 22,500 square-foot office building at 30101 Northwestern Highway, in Farmington Hills.
We've moved because after more than 50 years and three generations of personal injury attorneys, we remain a growing and thriving law firm. For example, during the past 15 years, when Michigan has seen some of the harshest tort reform law in the nation, Michigan Auto Law has tripled in size, expanding from six to 19 lawyers.
Our new office has been completely renovated. A specialist from the U.S. Green Building Council's LEED program helped redesign the building using "green-friendly" environmental principles.
I believe the firm's success has led to its astonishing growth. Michigan Auto Law has received the top-reported car accident or truck accident jury verdict or settlement in Michigan in seven of the last 10 years, according to published year-end verdicts and settlements reports. And as the firm does no television, Yellow Pages, billboards or other common forms of lawyer advertising, our growth in recent years can be attributed in large part, to accident case referrals from other attorneys. This also would not be possible without our cherished clients. We will continue to do our best to serve and protect you.