Bus line again exploits loophole to escape responsibility for bus accident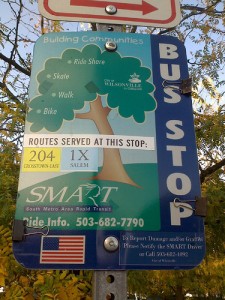 For the third time in almost as many months, SMART bus has used a Michigan law that puts form over substance to avoid responsibility for causing a bus accident that resulted in serious injuries.
By claiming its accident victims didn't report their personal injuries (even though the bus line already knew about the injuries and crashes from multiple other sources), SMART bus has successfully argued that victims' lawsuits should be thrown out of court. SMART bus contends these plaintiffs failed to comply with a Michigan law that requires accident victims to personally notify transportation authorities, such as SMART bus, about their injuries after a bus accident.
In one case, SMART bus used the law to get out of a lawsuit brought by a driver who was smashed by a SMART bus that refused to yield the right of way.
In a second case, SMART bus used the law to shirk its responsibility to a wheelchair-bound passenger whose hip and femur were fractured when a SMART bus negligently turned too sharply.
And, now, in Roberts v. Suburban Mobility Authority for Regional Transportation (SMART), the Michigan Court of Appeals has allowed SMART bus to use the same law to wriggle out of a lawsuit filed by passenger Loren Roberts, who was injured when the SMART bus he was riding started up too fast and caused him to fall to the floor and suffer serious personal injuries.
The law, MCL 124.419, says that any public transportation authority must have "written notice of any claim based upon injury to persons or property shall be served upon the [transportational] authority no later than 60 days from the occurrence through which such injury is sustained …"
SMART's Most Illogical Extreme
Here, to complete the Alice in Wonderland tale that began in the first two cases, and taking this case to its most illogical extreme, Mr. Roberts actually did provide notice! In fact, he called on the phone and gave a statement to SMART.
Not enough. Not in Michigan and not with our law, that is illogically designed to punish in the most extreme way those people who actually don't run to a lawyer. How else could any normal Michigan resident know about this law? The sad thing is that most Michigan lawyers, even those who work in personal injury and handle a number of car accident cases, don't even know about the fine print in our law that requires written notice within 60 days for any public bus system in the state.
And sadly, for the third time, it wasn't enough for Mr. Roberts. The judges in Mr. Roberts' case said his statements to the bus driver and to the SMART employee over the telephone didn't amount to the type of notice required by the law. SMART "had notice of an occurrence involving plaintiff, but did not receive notice of a claim … made by the plaintiff," the judges said.
The fact that Michigan's bus accident "notice" law allows a wrongdoer like SMART bus to finagle such unfair and absurd results as the ones in Roberts and the other two cases is just plain "dumb." Again, the public policy behind this law could not be worse. It does nothing to protect Michigan residents or serve the administration of justice and fairness by throwing out cases on loopholes – when SMART already has notice.
Accordingly, changing the law to prevent similar miscarriages of justice in the future is not only the necessary and urgent thing to do. Or the just thing to do. It's the SMART thing to do as well.
– Steven M. Gursten is recognized as one of the nation's top attorneys in serious car and truck accident injury cases and automobile insurance no-fault litigation. Michigan Auto Law has received the largest reported jury verdict for an automobile accident case in Michigan in seven of the past 10 years, including 2009, according to published year-end verdicts and settlements reports.

– Photo courtesy of Creative Commons, by Jason McHuff
Related information:
Michigan Truck Accident Resource Center
Dealing with Your Insurance Company
Video Testimonials from Auto Accident Victims
Michigan Auto Law is the largest law firm exclusively handling car accident, truck accident and motorcycle accident cases throughout the state. Call (248) 353-7575 if you've been injured in an auto accident, and would like to speak to a lawyer.