Michigan Car Accident Attorneys Give Safety Tips That Can Save Your Life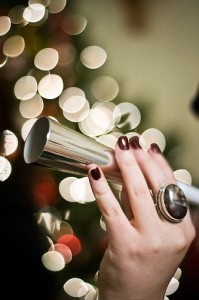 As attorneys handling auto accidents for more than 50 years, we have seen countless accidents occur at the hands of negligent drivers. While all of these cases are tragic, some of the most heartbreaking are car accidents caused by drunk drivers. These crashes are completely preventable, and it's never an "accident" when someone gets behind the wheel while impaired.
According to MADD, in 2007 12,998 people were killed by drunk drivers who had BAC of .08 or greater. And during the holidays, the percentage of drunk-driving incidents jumps. Drinking and driving should never be an option. Remember, one careless moment behind the wheel can change lives forever.
On this New Year, Michigan Auto Law would like to give you a handful of important safety tips:
1. Plan ahead: When planning your New Year's Eve festivities, be sure to include the ride home during the preparation. You can choose a designated driver, have someone who hasn't been drinking pick you up, or reserve a cab.
2. Drive home a friend who's had too much to drink: If you have not been drinking, do not let an intoxicated friend get behind the wheel. That way you'll know your friend didn't accept a ride from a stranger, drive himself or risk his life and the lives of others.
3. Invite a friend who has had too much to drink to spend the night: He won't have to return for his car until the next day, and everyone remains safe.
4. Take the keys: Be calm and firm, but be certain to take away the keys from a friend who drinks too much and intends to drive. You can be proactive and take the keys early in the evening.

5. If you don't know the person well, enlist help: Ask a bartender for help obtaining a drunk person's keys. Many bars have plans to deal with drivers who drink too much, especially on New Year's Eve. Don't hesitate to ask a friend, a host or a family member for assistance.

6. Be aware of drunk drivers: Drunk drivers may weave within their lane, wander from one lane to another, run off the pavement, stop too quickly or slowly, drive too quickly or slowly, disregard traffic signals and signs or drive on the wrong side of the road.

7. Be prepared to drive around intoxicated drivers: When you see a suspected drunk driver, put as much distance as possible between yourself and the suspected drunk driver, advises the State of Michigan. Avoid passing a suspected drunk driver. Let the suspected drunk driver pass you, especially when approaching rapidly. Avoid his uncertain actions. Stay alert. (Here are more safe driving tips.)
8. Don't become personally involved: If you encounter a suspected drunk driver on the road, get an accurate description of the vehicle and license plate number. Call 911 or an operator for police help. You are most likely to encounter other drivers who have been drinking or using drugs at night or early morning, particularly from 8 p.m. to 4 a.m.; on the weekends, especially on holidays.
In a nationwide effort to discourage drunken driving, highway safety agencies will be stepping up law enforcement on the roadways until January 3. For more information on substance abuse and driving, including drunk driving laws, penalties, charges and sentences, visit the State of Michigan Web site.
Please, do not get behind the wheel if you've had something to drink, it's simply not worth it. The lawyers of Michigan Auto Law wish you a very happy, and safe New Year. If you have been in a car accident at the hands of a drunk driver, call (248) 353-7575 for a free consultation with an auto accident lawyer.
— Steven M. Gursten is recognized as one of the nation's top attorneys handling serious car and truck accident injury cases and automobile insurance no-fault litigation. Steve has received the largest jury verdict for an automobile accident case in Michigan in four of the past seven years, including 2008, according to Michigan Lawyers Weekly.
– Photo courtesy of Creative Commons, by Jesse 757
Related Information:
Michigan's Auto Accident Law Protects Drunk Drivers
Mother of Boy Injured by Drunk Driver Speaks Out
Michigan Auto Law is the largest law firm exclusively handling car accident, truck accident and motorcycle accident cases throughout the entire state. We have offices in Farmington Hills, Detroit, Ann Arbor, Grand Rapids and Sterling Heights to better serve you.