There is a right way and a wrong way for personal injury lawyers to be charging on collecting PIP benefits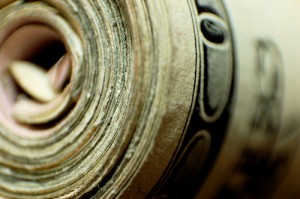 Let me be clear: one of the things that really bothers me is watching a personal injury lawyer sign up a case, and then try to take his or her third on everything starting on day one – wage loss, replacement services, even medical bills!
There is absolutely no reason whatsoever for any Michigan personal injury lawyer to take a full attorney fee or to take advantage of a client in this way, especially when an auto insurance company is voluntarily paying a crash victim's wage loss and replacement services without any problems.
You are gouging your client and putting your own interests ahead of your client's. It is personally distasteful to me.
I think our personal injury lawyers do it in a more ethical way and in a way that serves the client's best interests.
What our insurance lawyers do first is always give our clients a choice.
A client can choose to handle his or her own No-Fault claim, and we can give help and advice.
Or that client can elect to have us handle the claim for them for a reduced attorney fee for the first few months, and then decide if they would like to take it over themselves after everything is set up properly for them.
Sometimes, there are very good reasons to have an experienced No-Fault insurance lawyer handle a No-Fault claim in the very beginning. For example, almost all of the problems that arise in a No-Fault claim usually occur in the very beginning and first couple months when everything is being set up.
Also, in terms of the big picture, everything you say and write down to your claims adjuster or on your application for benefits will almost certainly be scrutinized one day by an insurance defense lawyer in your pain and suffering lawsuit against the at-fault driver. I've seen clients lose hundreds of thousands of dollars because of mistakes made in their applications for benefits, or wage claims.
A lot of big problems can be prevented.
Another example is when the order of No-Fault priorities is extremely complicated, or you have multiple exclusionary clauses among health and auto insurance policies and everyone is refusing to pay. And of course, every claim with the City of Detroit these days. I've written often about how they are setting up SMART bus accident cases to destroy legal rights and eliminate the right to sue and the right to collect No- Fault benefits.
Give clients a choice, charge a reduced attorney fee on PIP, put clients first
Again, we give our clients a choice. If they elect to have us help them, we do two things very different from the vast majority of Michigan attorneys who handle car accident cases:
1. If the client elects to have us handle the no fault claim, our attorneys will charge a courtesy reduced attorney fee of 20 percent, not the 33 1/3 percent that most will charge.
2. After three or four months, after everything has been set up properly and is functioning smoothly, we then give the client the option of taking over the claim, or they can choose to continue to have us handle the claim for them. But the key here is once again, for the second time, we give the client the choice.
The practice by too many Michigan personal injury lawyers of charging a full attorney fee on everything, including the medical bills, from day one is just crazy to me. It makes me cringe. It represents some of the worst excesses of the legal profession; and these personal injury lawyers are literally taking thousands of dollars that rightfully belongs to their injured client – for no reason.
If you have been in a car accident, and this is happening to you, this is my advice: Run (don't walk) away. Find a respected lawyer who truly really cares about you and is trying to maximize the dollars in your pocket — not his or her own.
But… attorney fees on voluntary pay attendant care from insurance companies
Ok, I'm a lawyer, so sometimes I have to talk like one. Here's one important exception to this black and white issue. It lies with attendant care (AC), also called nursing care services.
Attendant care is so complicated in Michigan, and the insurance abuse and outright fraud by insurance companies is so great, that when it comes to attendant care, it does makes sense to hire a lawyer right away to help you collect these important benefits — even if the insurance company is willing to pay some amount of attendant care voluntarily.
Here's the rub: Even with an attorney fee being taken, an experienced attendant care lawyer in Michigan can normally double or triple the hourly rate that an insurance company would otherwise voluntarily pay for attendant care. Also, an attendant care lawyer can also normally negotiate a higher number of hours per day that attendant care services should be paid. For example, an insurance company will almost never pay for night-time supervision, monitoring and attendant care, even when 24-hour attendant care is being prescribed by a doctor. An experienced attendant care lawyer can add eight hours a day to a legitimate claim that the insurance company will almost always balk at paying voluntarily.
Finally, after the string of cases allowing an insurance company to avoid paying attendant care, hiring an experienced No-Fault insurance lawyer can stop insurance companies from later trying to evade paying the full value of attendant care services.
The legal pitfalls and obstacles are mind boggling in the area of attendant care law. Cases in Michigan have literally allowed insurance claims adjusters to lie to their own insureds about their right to collect attendant care. And there are many hyper-technical traps that allow an insurance company to get out of paying for attendant care, even when they have already made a promise to pay.
In the next in my series of blogs on insurance company abuse in Michigan (and the resulting excesses and abuses that has caused lawyers and doctors to "stare into the abyss", I'd like to discuss the false Internet advertising and outright fraud committed by some personal injury lawyers both in Michigan and throughout the country. It's important for accident victims to know that lawyer advertising on the web today is truly the wild west, with very little oversight and regulation.
Now, it's more important than ever to look for trusted, independent third-party reviews of personal injury lawyers.

– Steven M. Gursten is partner of Michigan Auto Law. He has received the largest jury verdict for an automobile accident case in Michigan in four of the past seven years, including 2008, according to a published, year-end verdicts and settlements report.
Related information:
For Michigan Lawyers: Pursuing Auto Injury Claims in Michigan
Michigan Auto Law client testimonials
Michigan Auto Law is the largest law firm exclusively handling car accident, truck accident and motorcycle accident cases throughout the entire state. We have offices in Farmington Hills, Detroit, Ann Arbor, Grand Rapids and Sterling Heights to better serve you. Call (248) 353-7575 to speak with a lawyer. There is absolutely no fee or obligation.