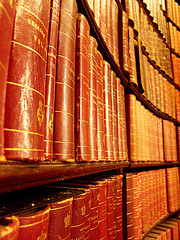 A package of house bills that would nix insurance practices that deny coverage and punish dishonest insurance companies was filed Tuesday. As our lawyers handle Michigan no-fault insurance law, we know first-hand how badly many, many people are treated by their insurance companies.
Our clients, who are victims of car accidents and truck accidents, have routinely had legitimate no-fault claims disputed; forcing them to hire a lawyer for claims that should have been paid immediately. Many insurance companies in Michigan also put people "under investigation"– the excuse for stopping payment of all medical bills and wage loss. People are being ignored, threatened, intimidated and even lied to by their insurance claims adjusters.
It's time for a drastic change.
The proposed bills are also called bad faith law, meaning protections to keep an insurance company from unreasonably refusing to pay no-fault insurance benefits. Currently, Michigan does not have bad faith laws.
Here's a summary of some of the insurance reform house bills:
* HB 4244 (Simpson) – Remedies for failure to pay benefits in a timely fashion, including attorney fees. If the failure to pay benefits was in bad faith, the insured would also receive the greater of $10,000 or three times the benefits withheld.
* HB 4844 (Nathan) – An insurer obligated to pay benefits or claims for personal protection (PIP) insurance benefits must deal fairly and in good faith. An insurer that breaches this duty is liable for compensatory, consequential, economic, non-economic, and exemplary damages and the costs of litigation, including attorney fees.
* HB 4846 (Slezak) – Increases the penalty for unfair and deceptive trade practices including payment of $1,000 to $50,000.
* HB 5144 (Roberts) – Whistle blower protection to insurance company employees reporting violations of unfair practices in insurance law; providing for payment from the Insurance Whistle blower Protection Fund.
* HB 5150 (Segal) – Allows for an individual to bring a cause of action for damages against an insurance company that used an unfair method of competition or was deceptive.
* HB 5146 (Johnson) – Creates a presumption that insurers, who commit violations including unfair and prohibited trade practices, acted in bad faith.
* HB 5145 (Huckleberry) – Imposes up to a $1 million fine as penalty for a second or subsequent bad faith violation.
* HB 5147 (Switalski) – Penalties for certain individuals who knowingly create, foster or encourage an environment that leads to systemic wrongful denial of claims, such as prison up to four years and/or a fine of up to $50,000.
To learn more about the bills, visit the Michigan Legislature Web site and type the bill number in the search field called "Bill Number."
Keep in mind that Michigan drivers are required by law to buy no-fault insurance, which is designed to protect them. But without bad faith laws like this package offers, insurance companies will face no deterrent to cheating their customers.
Read here on how Michigan insurance companies are legally allowed to lie to their insureds. Or how they are making record-breaking profits.
These insurance reform bills have been a long time coming. We hope the Michigan Legislature supports them too. Opposers will say the bills will drive insurance rates up, but that's not the case. These bills only punish companies that are scamming people. Give us your insurance company gripes, or thoughts on the legislation, by making a comment below.
— Photo courtesy of Creative Commons, by limaoscarjuliet