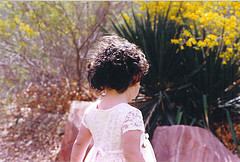 Johnson v. Wausau is truly one of the most disturbing cases I have ever read, and the public policy it creates for Michigan residents could not be worse. In Johnson, an insurance company deliberately lied to save money from paying insurance benefits to a 10-month-old little girl with catastrophic traumatic brain injuries from a car accident, continued this fraud for 16 years and got away with it. After this tragic case, insurance company adjusters can now deliberately and intentionally lie to their own policy holders to save money – legally.
In Johnson, [Docket No. 281624] the Michigan Court of Appeals recently held that even if an insurance claims adjuster's representation is fraudulent — meaning even if it's a deliberate lie — an insured person in Michigan cannot establish that he or she relied on this lie to sue the insurance company for fraud.
The Court's ridiculous reasoning is that any person should check out the accuracy of anything and everything an insurance claims adjuster says by consulting with a lawyer.
The Court "logic" apparently goes like this:
1. We should assume our own insurance company will lie to us.
2. When an insurance company claims adjuster lies to us, the right to bring a lawsuit for fraud (or common law breach of contract), is not available because everyone has an "ability" to consult with a lawyer.
3. Because the public has the ability to call lawyers and double-check the accuracy of what our insurance company claims adjuster is saying, there is no reliance.
4. Without reliance, because of this hypothetical right to review what a claims adjuster is saying, even deliberate and intentional lies from our own insurance company will not constitute fraud. Therefore, the claim for fraud must fail.
My friend James L. Borin, an excellent insurance defense lawyer, observed in his Garan Lucow Miller newsletter that is read by hundreds of insurance company adjusters around Michigan, "Since a person, presumably, always has the ability to consult with a lawyer, can a plaintiff ever establish a claim for fraud???"
Just what we want to be telling insurance company claims adjusters! Now open season on Michigan drivers will begin.
Michigan No-Fault Insurance Lawyers Ask Why is this Happening
There is so much wrong with this decision, it's almost difficult to begin, but let's start with the underlying premise: That people can double-check the accuracy of everything their own claims adjuster says about your auto insurance policy with a lawyer. This is completely wrong. Most people do not have unfettered, free access to insurance lawyers who understand Michigan's no-fault insurance laws.
Also, most people cannot pay for the type of legal advice that this Court just assumes people can get. And why should people have to check everything a claims adjuster is telling them with a lawyer anyways?
Consider these important questions:
Why are we allowing these insurance company adjusters to deliberately lie to their own insureds? How is the public policy in Michigan being served by forcing anyone and everyone to have to hire a lawyer?
As a Michigan auto accident lawyer, I would be the first to tell you that people should be able to receive no-fault insurance benefits from their own insurance company, assuming they are being paid voluntarily, without having to hire a lawyer.
And as I wrote in my previous blog, "… what makes (Johnson) horribly unfair is that the Court basically contended a catastrophically injured person should somehow learn about attendant care (nursing services) on her own or be forced to seek a lawyer's advice, because presumably, an insurance company adjuster cannot be trusted to inform an injured person what benefits she is owed. It's hard to think of a reason why the Court would protect insurance companies with such unclean hands, or punish those who are obviously in a vulnerable and unequal position by presuming they should know every one of their legal rights — especially when these people have undergone horrible personal injuries that require attendant care to start."
Keep in mind that the average person does not have a copy of their no-fault insurance policy, let alone read all of it. It should also be noted that nowhere in the entire Michigan No-Fault Act is attendant care specifically mentioned or described, and most lawyers do not fully understand or know how to handle attendant care claims. This gives insurance adjusters complete power when dealing with their customers, because they have information about Michigan's complicated no-fault law that they average driver does not understand, let alone have access to because again, it's not fully described in a no-fault insurance policy. Yet Court of Appeals Judges Saad, Bandstra and Hoekstra would presume a person who's been catastrophically injured should somehow understand this very technical and complicated area of Michigan insurance law."
Insurance Company Fraud and Lies v. Brain Damaged 10 Month Old
Who are we protecting, a lying insurance company or a brain-injured 10 month old?
Johnson was about a 10- month-old named Nancy, who suffered severe traumatic brain injuries in a 1983 auto accident. When Nancy was finally released from the hospital, Dorothy Bencheck became her legal guardian and provided her with 24-hour care.
If we accept the plaintiff's version of the facts as true, Wausau Insurance never told Bencheck she was entitled to attendant care insurance benefits, also referred to as nursing services. Instead, Bencheck was told she was only entitled to $20 per day in replacement services (chores/help with children). When Bencheck called the no-fault insurer on many occasions asking whether she was entitled to additional benefits for the care she provided, she never told about attendant care.
This caused enormous financial stress and difficulties, not only for the brain injured little girl, but also for Ms. Bencheck, who had to put everything else in her life on hold to take care of her. In 1989, Bencheck was under such severe financial stress that she was no longer able to care for Nancy, who was then about six years old at the time. So in 1990, Tammy Johnson became legal guardian and care provider. She too received only the $20 per day in replacement services instead of the 24/7 attendant care she was entitled to.
This continued for another 16 years, until in the summer of 2006, when Johnson consulted with an attorney and finally sued her own no-fault insurer for breach of contract under the no-fault act and for common law fraud.
To sum it up, an insurance company is legally responsible under Michigan no-fault insurance law to pay attendant care benefits, yet the adjuster in this case lies to the person taking care of a baby with a severe brain injury, causing enormous financial hardship for the little girl and her care providers. This goes on for years, ruining two lives. When a lawsuit is finally filed, the Court says the caretakers cannot sue because the severely brain damaged girl and the people now taking care of her should have discussed the issue with a lawyer at the time of the car crash.
As a Michigan insurance lawyer, I worry about the thousands of people who will now be lied to by insurance company adjusters. And why not lie? By lying to their own policyholders, these insurance company adjusters will save millions of dollars at the expense of the most vulnerable and catastrophically injured members of our communities, and they are now legally protected for doing so.
— Steven M. Gursten is recognized as one of the nation's top attorneys handling serious car and truck accident injury cases and automobile insurance no-fault litigation. He is head of Michigan Auto Law. Steve has received the largest jury verdict for an automobile accident case in Michigan in four of the past seven years, including in 2008, according to Michigan Lawyers Weekly.
Michigan Auto Law is the largest law firm exclusively handling car accident, truck accident and motorcycle accident cases throughout the entire state. We have offices in Farmington Hills, Detroit, Ann Arbor, Grand Rapids and Sterling Heights. Call (248) 353-7575 for a free consultation with an auto accident lawyer.
Photo courtesy of Creative Commons, by ThroughMyEyes