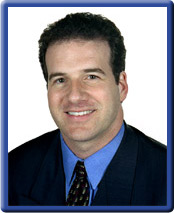 The state of personal injury law in Michigan is bleak following years of intentional dismantling by the Engler-appointed "Majority of Four" Michigan Supreme Court justices who wreaked havoc on victims of automobile accidents, slip and falls, inadequate security, product liability and medical malpractice laws. In fact, Michigan has the most draconian personal injury laws in the entire country, yet promised drops in insurance rates have never arrived. Meanwhile, Michigan's auto insurance companies lead the nation in profitability, reaping the rewards of fewer payouts and very little regulation and oversight by the state. Our current laws read like a bizarre work of fiction by Kafka or Orwell, but Michigan residents who are blind (Sidorowicz v. Chicken Shack), disabled (Griffith v. State Farm Insurance), severely injured (Roberts v. Mecosta General Hospital) and raped (Zsigo v. Hurley Medical Center) have had cases thrown out of the courts; as the old extreme four-justice majority has changed long-standing precedent and stare decisis in case after case (Read my previous blog for about more unbelievable Supreme Court judicial travesties).
Our Michigan auto accident lawyers would like to share with you an open letter that was written a short time ago by Michigan Auto Law partner Bobby Raitt. Bob is immediate past-president of the Michigan Association for Justice (formerly the Michigan Trial Lawyers Association), the state's largest organization of personal injury lawyers representing the needs of accident victims and consumer fraud throughout the state. Bob's letter serves as a rallying cry to change the devastation that has wreaked havoc on the civil justice system and the rights of the injured in Michigan: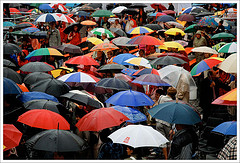 Can You Stand the Rain?
"The ultimate measure of a man is not where he stands in moments of comfort and convenience, but where he stands at times of challenge and controversy." — Rev. Dr. Martin Luther King, Jr.
So, how do you deal with adversity? Do you thrive, contribute and participate in the good times, but hide, clam up and complain when times are tough?
It is interesting to observe the difference in people when the times turn from good to bad. Opinions of our state's highest court– our last defense against injustice — have been reduced to torrential downpours of cruel farce — a bad joke instead of injustice. In the era of this "Engler Court," there is no doubt that if it was drizzling through the first part of the decade, it is now raining. So I ask, "Can you stand the rain?"
The damage from the flooding of our civil justice system is obvious. This majority has issued opinions — many opinions — that make a mockery out of our state's jurisprudence.
A majority of the Michigan Supreme Court actually issued an opinion stating that the word "any" in the Environmental Protection Act does not mean "any."
This majority changed the law to reward a murdering rapist for successfully hiding from the law and to punish the victim's family because the police could not find the murderer quickly enough. This majority protected yet another rapist and his employer because the desperate rape victim did not use the correct magic words when she repeatedly sought help and protection, and was abandoned to be assaulted and raped as she predicted.
This majority overturned a citizen jury's verdict amid allegations by dissenting Justices that the majority opinion was motivated by the court's dislike for the plaintiff's attorney, not by legal analysis.
When six children died in an electric fire, this majority had the temerity to let the responsible party off the hook because the defective wiring condition was inside the walls (Where else do we find the wiring?).
This majority issued Lugo, ignoring the subjective nature of people and setting the state for grotesque cases like Sidorowicz and Lauff where they explained that defective conditions are "open and obvious to blind people."
What this down pouring of cases has in common is that the business, the governmental entity or the insurance company to the right of the "v" wins, and the individuals lose their right to have a jury of peers hear their cases.
Then there is Kreiner. Where can a 76-year-old grandmother with fractured ribs, a woman struck by a drunk driver who suffered a torn ACL and a large meniscus tear with 17 months of restriction and permanent instability in her knee, as well as a male machine operator who had neck surgery with six months off of work, all be told they do not have a "serious" injury? Unfortunately, this has happened in Michigan under our high Court majority's Kreiner decision. In fact, in 140 of our first 165 unpublished Court of Appeals decisions concerning Kreiner, plaintiffs had their cases thrown out.
Can we stand the rain? It depends. This is a team effort. We all have strengths and there is certainly strength in numbers. Each of us has phones, we have e-mail and we have list servers; we must stay in touch and stay involved. We are looking for everyone's help. If you can't give money, give your time. If you can't give time, give your ideas.
Each of us also has hundreds of clients; each client has friends and loved ones. All are intimately concerned with the state of justice in Michigan. All must be fully informed. Our outrage is really theirs. This is their fight over their rights. Theycan be invited to make calls, write letters and tell their stories. But we must be the ones who are motivated to help and get them involved.
The Michigan Association for Justice is lucky to have many in our organization who do more than "stand the rain." They thrive during trying times. Take a look at yourself. Ask yourself, can I stand the rain?
For the sake of our organization, for the sake of the clients we represent, and for the sake of civil justice in Michigan, I hope the answer is yes.

— Robert M. Raitt is a Michigan Super Lawyer. He has been a Michigan Association for Justice officer for the past five years. He has been a speaker and moderator at various seminars for the State Bar of Michigan, the National Business Institute, as well as the Michigan Association for Justice. In practice, Bob is successful in receiving many jury verdicts, arbitration awards and negotiated settlements with very favorable results for his clients.
— Photo courtesy of Creative Commons, by Solidether
Related information:
Why Winning Auto Accident Cases Has Become So Challenging in Michigan
Help for Attorneys Handling Truck Accidents
Getting the Right Medical Care and Documenting Injuries After a Car Accident
Understanding the Basics of No-Fault Law in Michigan
Michigan Auto Law is the largest law firm exclusively handling car accident, truck accident and motorcycle accident cases throughout the entire state. We have offices in Farmington Hills, Detroit, Ann Arbor, Grand Rapids and Sterling Heights. For more information, please read our law firm quick facts, or call (800) 777-0028 for a free consultation with an insurance lawyer.